Tyler Simko: 2023 Derek C. Bok Award Citation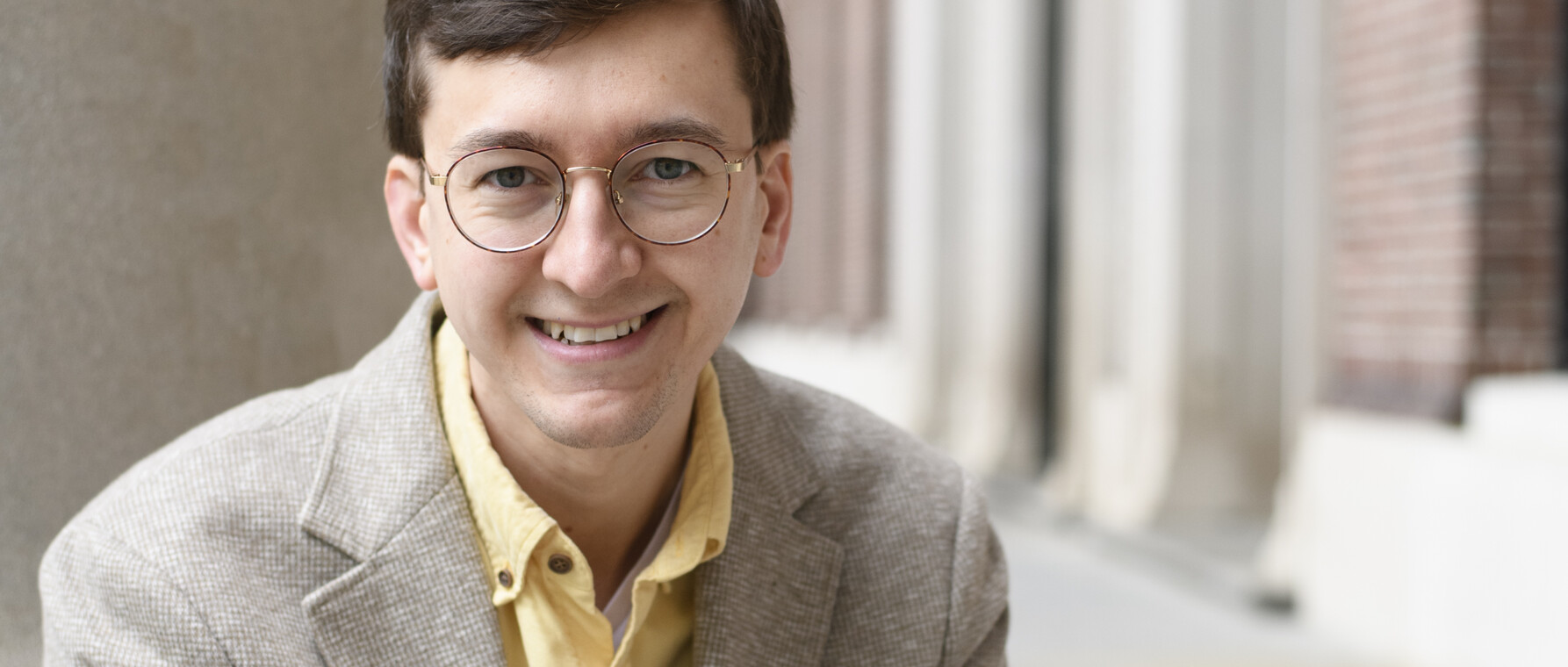 A dedicated scholar of American government and political methodology, Tyler Simko demonstrates a remarkable devotion to undergraduate education and mentorship. The first in his family to pursue higher education, Simko is committed to ensuring that low-income and first-generation students have the same opportunities for success in the Department of Government's statistics and data-science courses that those from more privileged backgrounds have. 
Soon after the start of the COVID-19 outbreak, Simko agreed to serve as both a section leader and the head teaching fellow (TF) for Government 50, the department's required introductory course in statistics and data science for undergraduates. With the pandemic forcing the class online, Simko worked ahead of the term to transition its interactive coding assignments to a Zoom-based format. When the class convened, students were uniformly impressed with his performance, calling him "the hero of this course," "absolutely amazing," and "a stupendous human being and instructor." The praise came during Simko's first time teaching for the department, when most TFs are still getting their bearings.
Simko also served as a TF for "Introduction to Geographic Information Systems" led by Dr. Jill Kelly. "Tyler is by far the best teaching fellow I have ever worked with," Kelly wrote as part of his nomination. "Like other TFs, he was attentive to the students' needs and individual progress, but he has uniquely strong technical skills back it up—a rare combination that allows him to craft clear explanations with empathy for the recipient." Kelly also credits Simko with a strong commitment to justice and equity considerations, both in terms of scholarship and personally in his dealings with students. "It's rare to find that combination of technical skill and humane orientation."
In his nomination, Allie Freed Professor of Government Daniel Carpenter wrote that Simko was thrust into the middle of a challenging situation in Government 50 when the original course head was removed. "He helped to fill the leadership vacuum," Carpenter wrote, "providing lectures in addition to his usual TF responsibilities of grading and writing assignments, running section, and meeting with students individually to explain the material."
Simko's students are overwhelmingly positive about the impact he had on their academic experience. "Tyler was an incredible teacher who went out of his way to answer student questions, no matter how many or how trivial they were," one student wrote. "Although I was not in his section, I would attend occasionally because he was known to be the most thorough in explaining code, provide plentiful examples and templates, and genuinely cared for his students. When I considered transferring out of the course, Tyler was the biggest reason I remained in it."
Tyler Simko, the Harvard Kenneth C. Griffin Graduate School of Arts and Sciences is pleased to present you with the Derek C. Bok Award for Excellence in Graduate Student Teaching of Undergraduates. Congratulations! 
Harvard Griffin GSAS Newsletter and Podcast
Get the Latest Updates
Join Our Newsletter
A monthly round up of Harvard Griffin GSAS news
Connect with us