A Wealth of Knowledge
Graduate School Alumni Association Council announces new leadership, members
The Graduate School Alumni Association (GSAA) Council has appointed Marianne Steiner, SM and MEng '78, applied mathematics, as chair. Steiner takes on the role from Richard Ekman, AB '66, PhD '72, history of American civilization, who completed his service as chair in June 2020 after a two-year term.
Image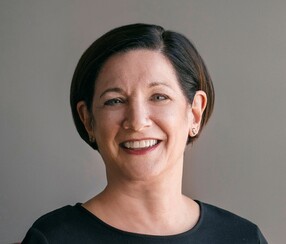 "I am grateful for the amazing work Richard accomplished during his tenure as chair, and I am delighted that Marianne has agreed to take on this important role," said Emma Dench, dean of the Graduate School of Arts and Sciences. "I am looking forward to working with her and the Council to advance the interests of GSAS students and alumni." 
Steiner is the founder and principal of Larkspur Marketing and Larkspur Energy Group. Previously, Steiner held a variety of executive positions with MCI and General Electric, spearheading the successful launch of new lines of business and marketing programs. She is a member of the Associates Committee of the Harvard Graduate School Fund and has served as a trustee of the National Cathedral School for Girls and Beauvoir, the National Cathedral Elementary School, in Washington, DC.
"The Council celebrates the vast range of talent, interests, and expertise of the GSAS alumni community," said Steiner. "I am looking forward to working with Council members to engage our distinctive community of more than 30,000 alumni in the life of the graduate school, our students, and the global alumni community."
The GSAA Council also added six new members to replace outgoing alumni, representing a broad range of disciplines.
Image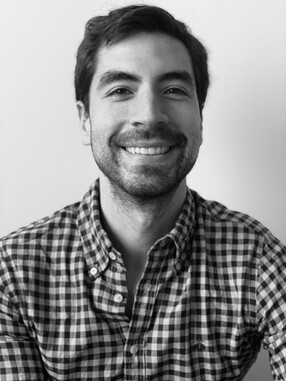 Antonio J. Arraiza-Rivera, PhD '16, romance languages and literatures, is an assistant professor of Spanish at Wellesley College. He received a BA in comparative literature at the University of Puerto Rico-Río Piedras. His research focuses on early modern Iberian literature and visual culture, with an emphasis on theories of the lyric, manuscript and print culture, Luso-Castilian bilingualism in poetry, and the influence of poet Luis de Góngora y Argote in Portugal and Latin America. His work has appeared in the peer-reviewed journals Hispamérica, Romance Notes, and the Boletín de la Academia Puertorriqueña de la Lengua Española. Arraiza-Rivera is currently working on his first book, which explores how depictions of writing enabled 17th-century poets to address the connections between orality, manuscript and printed editions, and overseas travel.
Image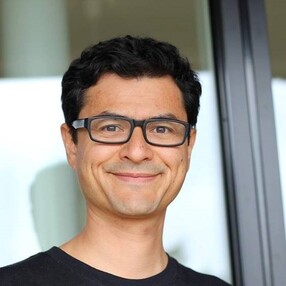 Edgar Barroso, PhD '14, music, is professor and director of the Laboratory of Entrepreneurship and Transformation Tec de Monterrey. Barroso has forged a career as a composer and promoter for transdisciplinary collaboration. His works have received awards in Russia, Europe, Asia, North America, Latin America, and he was recently appointed special advisor to the Executive Committee in Futures and New Learning Trends for the Talisis Holding. A member of the inaugural Society of Harvard Horizon Scholars, he presented at the 2016 United Nations' Expert Group Meeting on Exponential Technological Change, Automation, and Their Policy Implications for Sustainable Development, which took place in Mexico City. Currently, Barroso focuses on creating new public and private institutions in social transformation and technological inclusion.
Image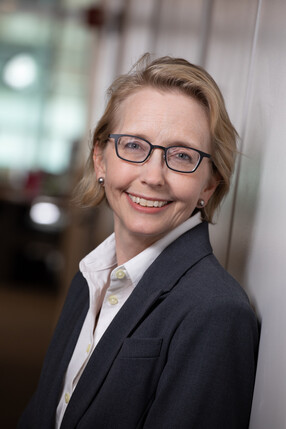 Bonnie Bertolaet, PhD '94, chemistry, is the executive director of Science Club for Girls (SCFG), a 26-year-old non-profit focused on mentor-led STEM education for girls in Cambridge and Greater Boston. SCFG provides experiential STEM programming to communities of girls and young women underrepresented in STEM by race or income or who are first-generation college bound. Together with local governments, schools, community organizations, and mentoring partners, Bertolaet is leading SCFG in its mission to create a pipeline of future, diverse STEM leaders. Prior to SCFG, Bertolaet conducted basic research in cancer and inflammation in the fields of biochemistry, molecular and cellular biology in academia, and in the biotech industry before making STEM education her focus. She received her BA in chemistry from Amherst College.
Image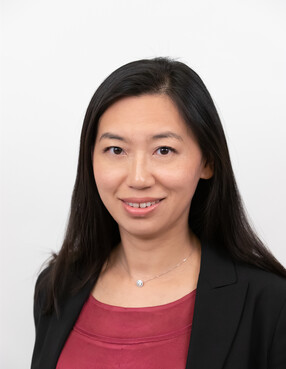 Jiajun Gu, PhD '08, applied mathematics, is a portfolio manager at Millennium Management, specializing in quantitative trading in global equity markets. Gu also serves on the steering committee of the Women in Investments Network at Millennium. Previously, she spent a decade at Credit Suisse, where she was a director at the QT fund of Credit Suisse Asset Management and served on the philanthropy and outreach committee of Credit Suisse Asian Professional Network. Gu plays an active role in the Harvard community, serving on the Harvard Graduate School Fund Committee and as a mentor through the Harvard Asian American Alumni Alliance. During her time at GSAS, she was a Dudley Fellow and the manager of Café Gato Rojo.
Image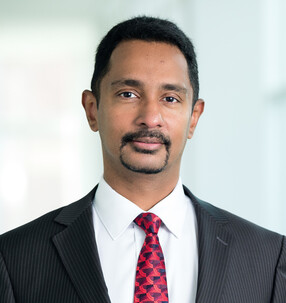 Ray Jayawardhana, PhD '00, astronomy, is the Harold Tanner Dean of the College of Arts & Sciences and a professor of astronomy at Cornell University. His research group focuses on "remote sensing" of exoplanets, as well as studies of planet formation and brown dwarfs, using telescopes on the ground and in space. He is the co-author of over 130 papers in scientific journals and the co-editor of two volumes of conference proceedings. Jayawardhana's writing has appeared in The Economist, The New York Times, The Wall Street Journal, The Atlantic, and elsewhere. He has also written the popular science books Strange New Worlds and Neutrino Hunters, and he published a picture book for children titled Child of the Universe in 2020. Jayawardhana's research, writing, and outreach have led to numerous accolades, including a Guggenheim Fellowship, a Radcliffe Fellowship at Harvard, and, most recently, the Carl Sagan Medal. Asteroid 4668 Rayjay is named after him.
Image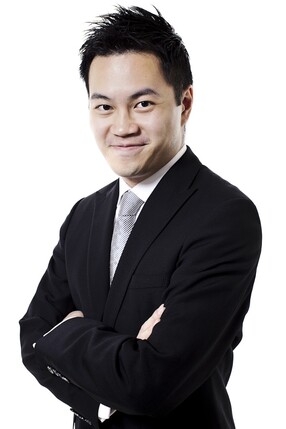 Calvin Chi Toa Lee, AM '07, regional studies—East Asia, is founder and managing director of Cyprian Capital Group (Asia) Limited, a multi-strategy family office headquartered in Hong Kong. Prior to starting his firm in 2012, Lee spent three years at UBS Investment Bank's Global Capital Markets division, where he served as associate director responsible for originating and executing initial public offerings and equity follow-on transactions in Asia ex-Japan. From 2016 to 2020, Lee served as president of the Harvard Club of Hong Kong. The club received The Clubs and Shared Interest Groups Outstanding Alumni Community Award from Harvard Alumni Association in 2020 for its future-focused approach extending from leadership practices to mentorship efforts, as well as its contribution to building unity across the five Harvard clubs in greater China. Lee received his undergraduate degree cum laude in economics from Northwestern University.
"We are fortunate to be able to tap into to the wealth of knowledge and experience of GSAS alumni through the GSAA Council for the benefit of students and alumni," said Jen Flynn, senior director of global outreach for GSAS. "I am delighted the council has added these new members, who bring such a diversity of academic and personal experiences to the role. 
 
Harvard GSAS Newsletter and Podcast
Get the Latest Updates
Join Our Newsletter
Sign up for Research Matters, a monthly round up of GSAS news
Connect with us