Using the Tools of Economics to Make Education More Effective
GSAS Voices: Bridget Terry Long, PhD '00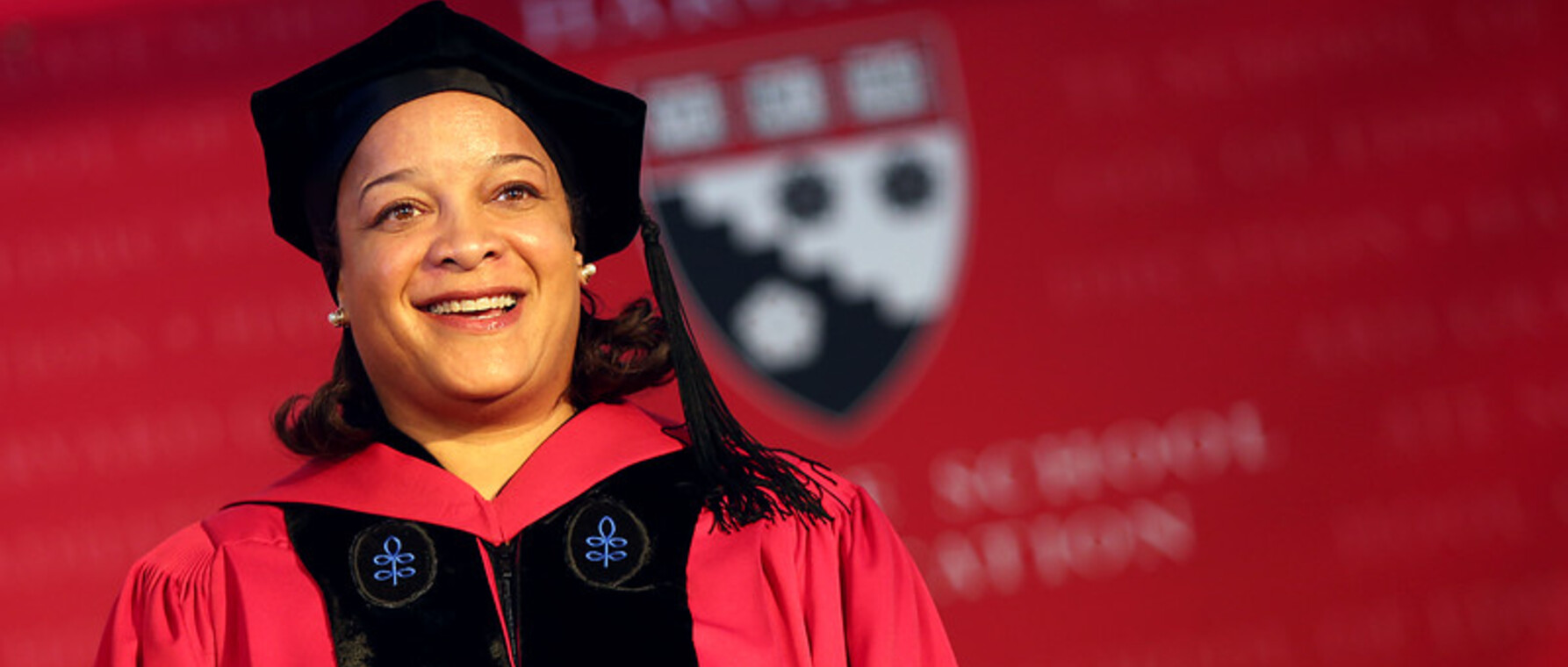 Throughout its 150th anniversary year, GSAS is foregrounding the voices of some of its most remarkable alumni and students as they speak about their work, its impact, and their experiences at the School.
Bridget Terry Long is dean of the Harvard Graduate School of Education (HGSE), where she is also the Saris Professor of Education and Economics. A labor economist, Dean Long talks about her path to HGSE, advancing our understanding and support of the transition from high school to higher education, and the impact of new perspectives on graduate education and research in her field.
How a labor economist ended up at the Graduate School of Education
During my time at GSAS, there was tremendous growth in economists' interest in education. Obviously, it's one of the most important investments that can be made for individuals and for society, but the complex decisions and organizations involved were rarely studied and poorly understood. Politically, there were fierce debates about education policy, but my first question was always: what does the evidence say? During my time as a graduate student, student records, administrative data, and other kinds of data sources were starting to give us great insight into the various paths that students were taking, what their schools were doing for them, and how context matters. I chose to focus on higher education because there were a number of fundamental questions that had not been investigated about student outcomes, college inputs, and the impact of policy.
Image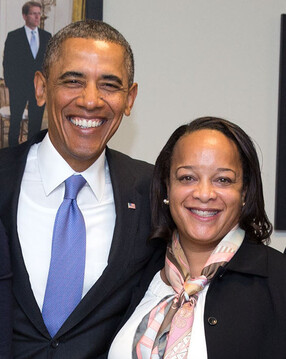 When I finished my PhD, I was looking for opportunities to focus on applied work, and I joined the faculty of HGSE in 2000. At HGSE, I had many conversations with colleagues from different disciplines who studied education in different ways. I also spoke a great deal with faculty who had substantial experience as practitioners and focused on the use of evidence-based approaches. They saw what was happening in actual schools and classrooms, which often looked very different than our theoretical models. So, in my research, I wanted to better represent the conditions in which people navigate their lives and the ways they actually make decisions and behave in the face of various challenges.
Over my career, I've done a great deal of work to try to understand how factors like financial aid policy, academic preparation, and counseling support influence students. Several years later, this line of work dovetailed with the growth of behavioral economics, which interweaves psychology with economics to study why decisions sometimes seem counterintuitive, and barriers can have an outsized effect.
Economists are also making great contributions to understanding K-12 education—how we measure teacher quality and increase the capacity of the profession, the impact of inputs such as class size and technology, and so on—using the many tools that we have to measure and examine what's effective. What better place to do that work than HGSE—an institution that melds rigorous research with practitioner insight to advance the mission of improving education?
Advancing the Study of the Transition to College
Complexity can cause people to make suboptimal decisions or procrastinate from making any decision altogether. The college choice decision is a great example of this. It's incredibly difficult to navigate the myriad academic, financial, and application steps, and the process is not at all based on what common sense or logic would predict. Instead, it's made up of a set of arcane systems, gateways, and forms that take substantial know-how and social capital to navigate.
One set of my studies focus on the federal financial aid form (the Free Application for Federal Student Aid or FAFSA). Working with several colleagues, we conducted a randomized control trial in partnership with H&R Block, a tax preparation services company. We created a process where a family's tax information was pre-populated on the FAFSA, and then we streamlined the additional questions the family needed to answer to complete the form. So instead of taking hours and hours to complete, the FAFSA was filled out in an average of eight minutes or less—which demonstrates how much of a barrier this form is for most families.
The result was that the graduating high school seniors whose families received the treatment—assistance completing the FAFSA—were 28 percent more likely to go to college than the control group, which did not receive the special help. We also tracked the students who attended college, and we found that they persisted at higher rates than the control group as well. That tells us that the skills you need to complete the federal financial aid form are different than the skills you need to succeed in college.
From a scholarly perspective, the research advanced our understanding of how people make decisions and the effects of barriers. From a more practical policy stance, the work fed into discussions at the federal level about the importance of simplifying the form (with clear estimates of the benefits of doing so). In particular, policy has moved in the direction of eliminating unnecessary questions for low-income students in an effort to lower a barrier that has thwarted their progress.
The Strength of New Perspectives
When I enrolled at GSAS, I was one of only eight women, and I believe I was the only African American student in the entering cohort that year. I found that experience to be incredibly jarring. But over time, I also realized that there was something special about the perspective I was bringing to the table due to the many experiences I had that differed from my classmates. I had gone to Princeton for undergrad, so I had a strong academic preparation, but I had a very different family history than most as I could trace my great grandmother's emancipation from being enslaved to the Jim Crow era in the South for my grandparents and parents. I had grown up hearing oral histories about desegregation and the Civil Rights Movement that differed from what was written in most books, especially thirty years ago.
My different perspective and life experiences manifested in how I participated in class. I heard from faculty that the kinds of questions I was asking were very different than the ones you might hear from another student. If the simple model being presented did not ring true with what I had seen in the world, I questioned it. Even in my work, which focused on education, I would often question the assumptions of models and the interpretation of results if they did not line up with what I learned from my mother about the inner workings of schools based on her many years as a high school teacher.
Ultimately, questioning our field's assumptions and approaches is incredibly healthy. The most impactful work uncovers new insights, and that often comes from improving our models to better reflect the diversity and nuances of our complex world. Many of the colleagues that I work with and have great respect for spent time doing other things before they came to GSAS. Maybe they worked as teachers or in the nonprofit sector. Maybe they traveled and worked in other countries. And when they came into the economics program and started to do research, they brought different perspectives, insights, and puzzles than others. Some of the best research in any field comes from the introduction of new perspectives and opinions.
Harvard GSAS Newsletter and Podcast
Get the Latest Updates
Join Our Newsletter
Sign up for Research Matters, a monthly round up of GSAS news
Connect with us