Space to Grow
Harvard Griffin GSAS Voices: Katelyn Sweeney, MS/MBA 2023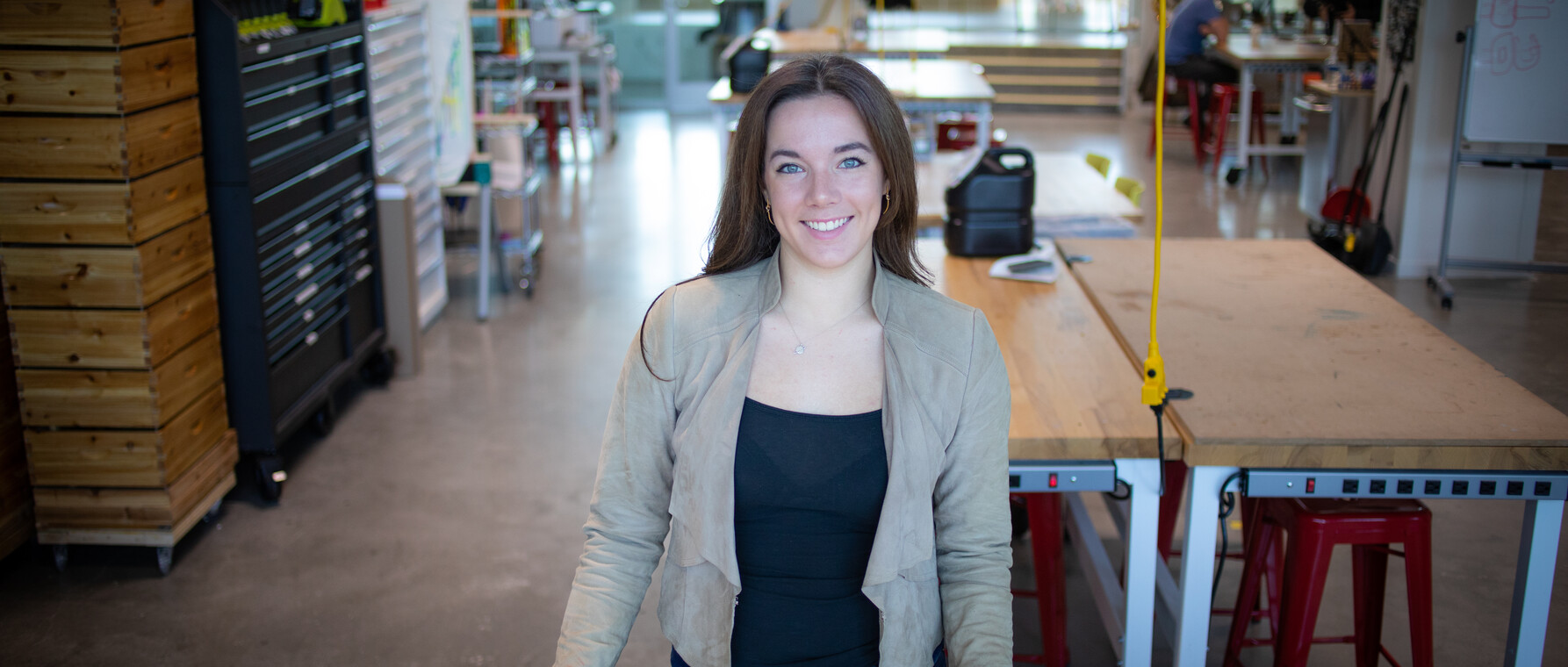 Throughout its 150th anniversary year, Harvard Griffin GSAS is foregrounding the voices of some of its most remarkable alumni and students as they speak about their work, its impact, and their experiences at the School. 
Katelyn Sweeney is an MS/MBA candidate at the Harvard John A. Paulson School of Engineering and Applied Sciences (SEAS) and at Harvard Business School, where she is the president of the aerospace and aviation club and works on the potential uses of satellite systems. Sweeney talks about what drew her to the intersection of engineering and business, the challenge of space exploration, and a "delightful" Harvard side project aimed at improving posture. 
To Boldly Go . . . 
I grew up watching Star Trek, and I loved space and science and exploring the unknown. I stepped away for a while because I couldn't see a direct route between working on space and improving people's lives on Earth. With the rise of satellite telecommunications providing access to the internet in rural areas, and satellite imagery helping us monitor climate change and human rights developments, I realized we're in a time when space technology is more relevant to our everyday lives than ever before.  
I have a background as an aerospace engineer and I worked at a bunch of startups focused on satellite systems before I came to Harvard Griffin GSAS and SEAS. The first one I worked at was a telecommunications network that went bankrupt. It wasn't because the technology was bad; it was because managing the business of space is hard. It was the same at the next startup. Business strategy and technology were not working together. I went to graduate school to figure out how to make that happen.  
The crux of my research and work centers around how to properly commercialize the space industry. How do we close the gap between the engineering side and the business side? At Harvard, I've worked on both in the MS/MBA program where I focus on finding low earth orbit, earthbound, and deep space applications for small satellites. 
Learning to Take Up Space 
My work is very technically challenging. Space exploration is also very much a white male-dominated industry. I think that lack of diversity can lead to some pain when it comes to learning curves and imposter syndrome. At the last start-up where I worked, for example, I was the only woman employee. By the time I left, there were six employees and still I was the only woman. It's gotten a little better now as I've grown older and more secure about my place in the industry. I think a lot about how to make it easier for the people coming after me, so they don't have the same obstacles.  
Image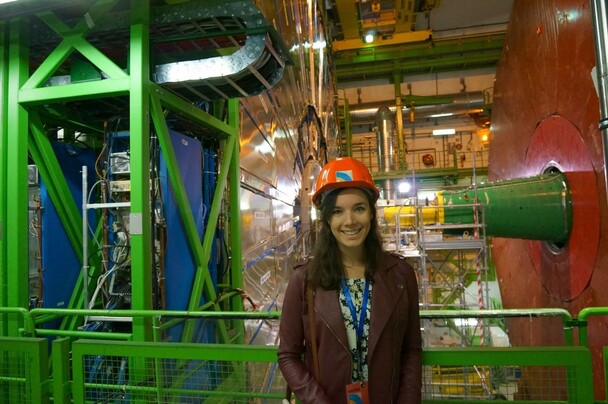 A big accomplishment on the business side has been learning how to manage these organizations properly. There have been many moments during my time at Harvard when I learned something new and remembered my experiences at start-ups that struggled thinking, "If I had only known this before. There were red flags I could have looked out for." It's sad in hindsight but it's also how I know I'm growing. 
Manufacturing Better Posture 
One of my favorite projects to work on at Harvard was for one of my capstone classes. It had nothing to do with space. It was a manufacturing class. We were split into teams of three. We had a week to design and build something electrical that had some degree of technical rigor. 
My team and I decided to build something to help track posture. At the time, we were still working from home during the pandemic. We were all feeling back pain after slouching at our laptops for several hours. So we built this plant that sits on your desk and connects to a Bluetooth receiver that goes on the back of your shirt. If you slouch, the plant slouches too. The longer you slouch, the longer the plant wilts. If you sit up straight the plant slowly pops back up.  
It was such a delightful little thing to work on with two of my close friends. The all-nighters I pulled in the lab were actually fun because I was hanging out with two people that I really adore!  
Banner photo by Eliza Grinnell
Harvard Griffin GSAS Newsletter and Podcast
Get the Latest Updates
Join Our Newsletter
A monthly round up of Harvard Griffin GSAS news
Connect with us