A Skill That Can Be Learned
How training helps enhance faculty mentoring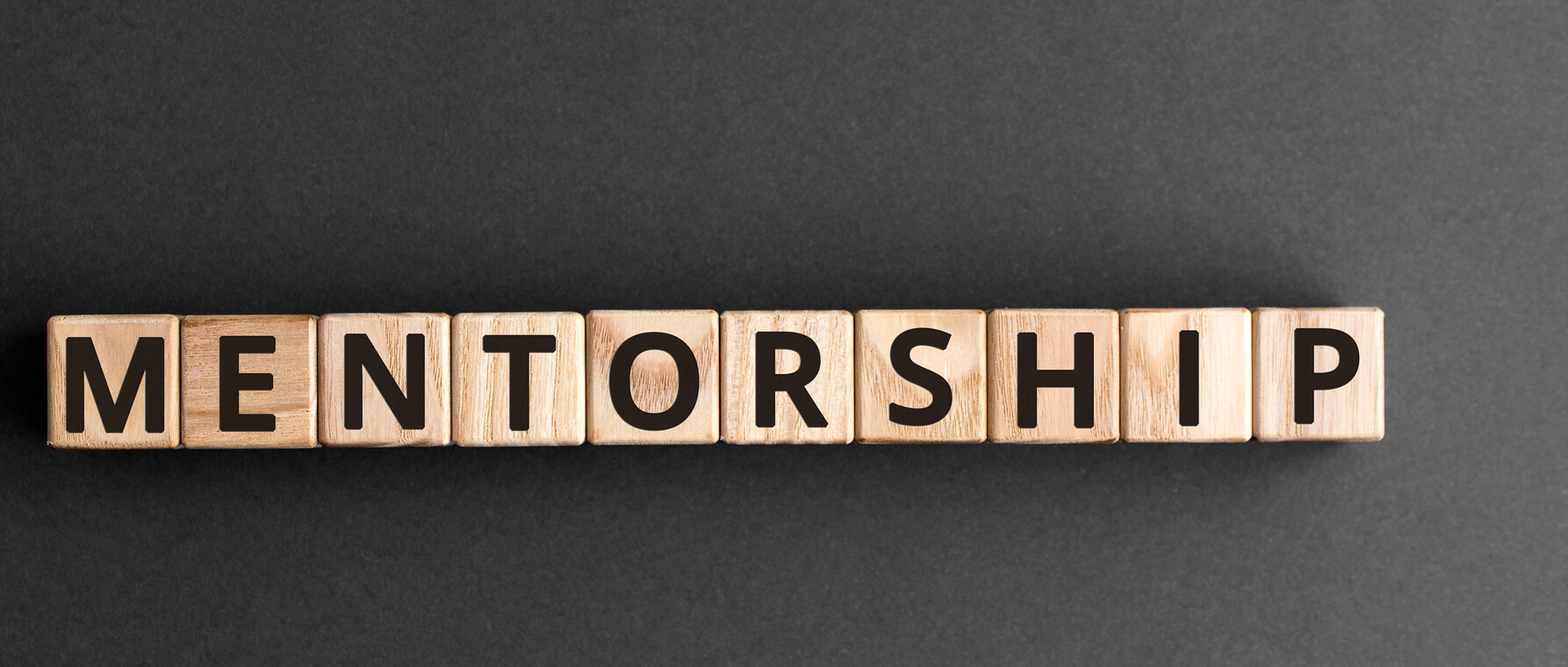 Image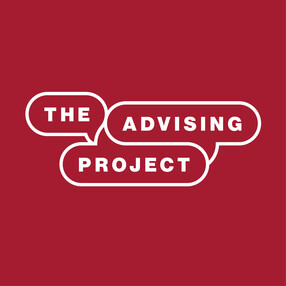 In January 2020, faculty from across the Harvard community were invited to attend Research Mentor Training workshops presented by Christine Pfund, director of the Center for the Improvement of Mentored Experiences in Research (CIMER) at the University of Wisconsin-Madison.
The workshops—held on both the Cambridge and Longwood campuses—gave Harvard faculty a chance to learn about the scholarship around effective mentorship and to engage in skills-based activities with their colleagues and mentoring experts.
"CIMER came to be by our perceived need for a national entity that would be a go-to place for institutions and organizations looking to optimize their mentoring relationships," says Pfund. "That included a place where folks could come for evidence-based mentor/mentee training across stages and disciplines and a centralized data pool for the national conversation around the science of mentorship."
Pfund has visited Harvard three times now to present about how to learn and grow faculty-student mentorship; she was invited for the first time in 2019 by the Department of Government in collaboration with GSAS, and then again that year by Grace Gill, director of Harvard Integrated Life Sciences (HILS) to facilitate daylong workshops for faculty.
"Mentoring workshops have a deep history in the life sciences, and there's a lot of research and data in these disciplines that shows that mentorship training works—both for advisors and advisees," says Gill. "The push to have these kinds of workshops here on campus actually came from the HILS students—they wanted more training for faculty and for them to have a better understanding of students' mental health issues, and CIMER was the perfect fit."
For Reba Rosenberg, who had recently come on board at the Graduate School of Arts and Sciences as the inaugural director of The Advising Project, the HILS/CIMER collaboration was serendipitous.
"I was just starting to research what GSAS was already doing regarding mentorship when I came across Grace's CIMER brochure on the bookshelf next to my desk, and I was excited to learn more," says Rosenberg.
"In Teaching, You Will Learn"
During the CIMER Research Mentor Training workshops, more than two dozen faculty from across Harvard attended, many of whom were senior faculty with many years of both academic and mentoring experience. 
Image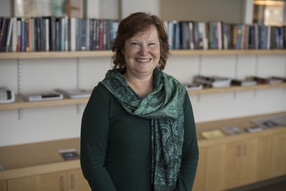 "We saw this not as a lecture, but as a time to discuss mentorship challenges that most of these faculty have seen throughout their time as educators, and to give them the opportunity to think about them in-depth—and not in a time of crisis," said Gill. "Many of our faculty really care about advising and put a lot of energy into it, but they don't have the time or space to develop their practice in a meaningful way. These CIMER events gave them that chance." 
Sometimes, improving a mentoring relationship can be as easy as adding in a little empathy.
"Something as simple as starting a session with your mentee with 'How are you?' instead of 'What have you accomplished?' sets a completely different tone for the meeting," says Rosenberg. "You don't have to become a totally different person to be a better mentor, as simply showing genuine care and engagement go a long way toward inspiring trust and confidence in a student."
The faculty response to the CIMER workshop was highly positive: Post-event surveys reflect that faculty felt that not only was the workshop worth their time but that they would change their mentoring practices in some way because of it.
Rosalind "Roz" Segal, professor of neurobiology and dean for graduate education at Harvard Medical School, attended the CIMER event both for her own mentoring practice and to prepare to help educate faculty in the future.
"I found that the training was helpful for me as I direct a lab, and also provided great guidelines for new faculty who are learning to manage and mentor a group of trainees," says Segal.
For Kayla Davis, a PhD student in Biological and Biomedical Sciences, Segal's participation in the CIMER event had an immediate impact on their advising relationship.
"Roz is the chair of my dissertation advisory committee, and I get together with my group once every six months or so to discuss my research and how I'm doing on my path to graduation," explains Davis. "But at my most recent meeting, Roz—having just taken the CIMER workshop—asked me what I was doing outside of my research to prepare for life beyond Harvard."
That simple change had a powerful effect on Davis. "It was so validating to talk about other things that aren't often recognized in that space, or with certain advisors or committees. That conversation had a big impact on me because my graduate experience is quite a bit bigger than my thesis research."
For Segal, her attendance at the CIMER event was highly useful, especially in thinking critically about how a mentor can respond to different situations, and the repercussions of what one says versus what a mentee might hear. 
"There's this myth that faculty can't be trained to be better mentors; to me, that's like saying that some people are good at public speaking, and others just aren't," says Segal. "Yes, some people are better at mentoring naturally, but it is a skill set that can be grown—no matter what discipline you come from."
Research that Transcends Disciplines
The CIMER event in January had marked Pfund's first public workshop since the release of "The Science of Effective Mentorship in Science, Technology, Engineering, Medicine, and Mathematics (STEMM)" report in October 2019 by the National Academies of Sciences, Engineering, and Medicine (NASEM). Pfund served on the committee for the report.
Image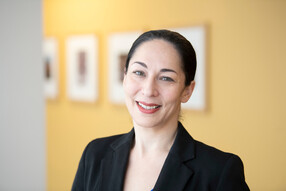 "This is one of the most heavily referenced reports NASEM has ever produced, and it does an excellent job of increasing visibility on mentorship," says Pfund. "Folks in the industry knew it was an important topic, but Harvard was ahead of the game in beginning to address their own mentorship on campus before the report even came out."
Throughout her two years on the NASEM committee for the report, Pfund says that the biggest takeaways are:
The clear evidence that an effective mentoring relationship leads to greater student successes and productivity in a number of measurable ways, and 
Both faculty and students can improve their mentorship skills through mentorship education and a proactive outlook.
"The NASEM report comes right out and says that mentorship is a skill that can be taught," says Pfund. "Some people have natural abilities, but it's a talent that can be practiced. Mentoring is a working alliance between mentor and mentee, and all of the standard relationship practices apply. Are we speaking the same language? Are we moving toward a common goal? Healthy mentoring relationships can have broader impacts than you know."
And, while this particular NASEM report is focused on mentoring in the sciences, technology, and medical fields, the results are highly translatable to other disciplines.
"Many of the core concepts and findings ring true, no matter what academic field you come from," says Pfund. "Effective communication and aligning expectations are discipline-agnostic—what's more important is how those models look within the context of different academic areas and relationships." 
The Future of Mentorship at GSAS
The goal of these CIMER collaborations is not to move GSAS faculty to adopt a single advising model and become more homogenous—quite the opposite.
"The idea is to build the strengths within each member of our faculty community by helping them understand and become accustomed to some best practices in student mentoring," says Rosenberg. "We're also encouraging faculty to share their mentorship experience and practices so we can help each other grow in the future and improve Harvard's community as a whole."
Some Key Recommendations 
Use an evidence-based approach to support mentorship
Establish and use structured feedback systems to improve mentorship at all levels
Recognize and respond to identities in mentorship
Reward effective mentorship
Mitigate negative mentorship experiences
View the report's interactive guide to learn more.
Outcomes of Positive Mentorship
Graduate students are more likely to persist in their academic decisions if engaged in positive mentoring experiences
Positive mentoring experiences increase recruitment of underrepresented mentees into graduate school and research-related career paths
Women and underrepresented students are better integrated into the STEMM academic community if engaged in positive mentoring experiences
Mentored graduate students and medical trainees are more likely to publish their research than those who are not mentored
Harvard Griffin GSAS Newsletter and Podcast
Get the Latest Updates
Join Our Newsletter
A monthly round up of Harvard Griffin GSAS news
Connect with us