A Real Home on Campus
Residential Life team helps students thrive outside—and inside—the lab, library, and classroom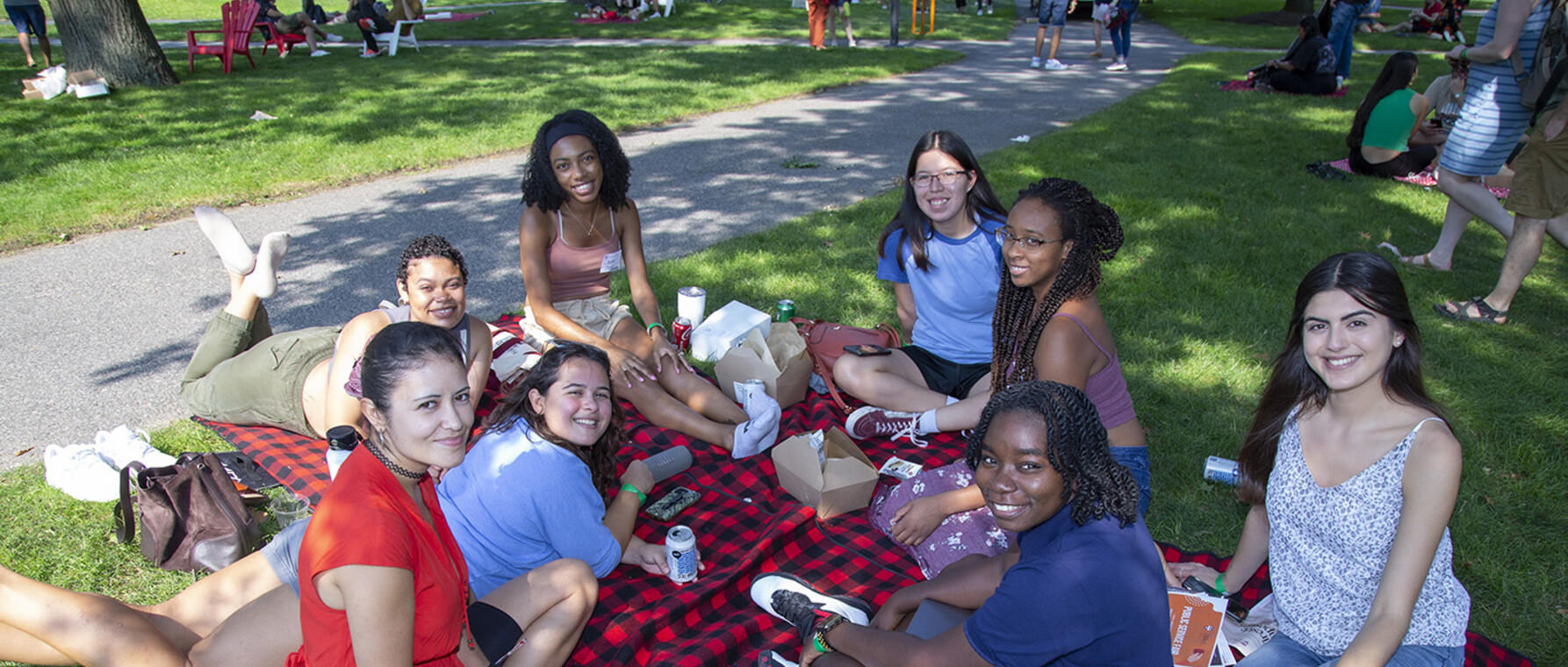 Students come to GSAS for academic opportunities, but they spend a lot of time outside the classroom and lab while at Harvard. The GSAS Residential Life team is on a mission to make that space a supportive environment so that students can thrive as both scholars and people.
"We strive to provide students with a real home on campus," said Ashley Skipwith, director of residential life. "We want to be part of a community that supports them in all aspects of their life, so they're positioned for academic success."
Residential Life is the primary housing resource for GSAS students. The office provides on-campus housing to over 400 students and helps navigate off-campus housing options for others. The Residential Life team is on-call every day of the week, including weekends, making sure students have a safe, convenient, and affordable home at Harvard. But they do much more than make sure students have a roof over their heads.
A lot of core development happens outside the classroom. There's an opportunity to foster growth and connection through a student's residential experience. -Mari Lentz-Köker
At the Center of the Student Experience
The GSAS Office of Residential Life is staffed by a small, but mighty, team of two: Skipwith and Mari Lentz-Köker, residential life coordinator. The pair also oversees 16 resident advisors (RAs) who offer on-the-ground support in the four GSAS residence halls. They handle all of the nuts and bolts of student housing, doling out room assignments, answering move-in questions, handing out keys on the first day of the term, and helping students address issues that range from strange kitchen smells and hallway noises to more surprising matters.
Image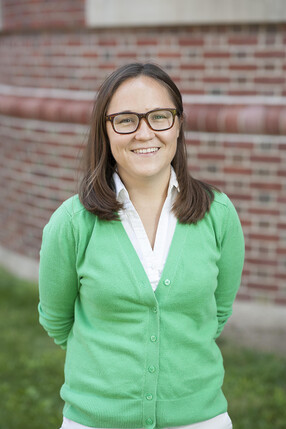 "Every year, we have something new and weird pop up—as when lightning struck the chimney of one of the residence halls," says Skipwith. "We have to get very creative to find solutions to some of the issues and reassure the students that they're safe and don't need to worry."
Both Skipwith and Lentz-Köker were drawn to the field when they were undergraduates and first worked in student life. Skipwith was involved in orientation programs and Lentz-Köker was a resident advisor. Their positions introduced them to the ways that student life can be a formative part of the academic experience and hooked them both into their current careers.
"A lot of core development happens outside the classroom," says Lentz-Köker. "There's an opportunity to foster growth and connection through a student's residential experience."
The desire to foster growth guides the work that Skipwith and Lentz-Köker do at Residential Life. They're constantly looking for ways to build community and help shape each student's experience at Harvard. To that end, they manage a robust line-up of events alongside the RAs, including holiday parties, talent shows, brunches, study parties, and wine and cheese nights. Not surprisingly, Skipwith and Lentz-Köker's daily work is multifaceted. At any given moment, you might walk into the office and find the pair securing emergency housing for a student or elbows-deep in art supplies to make decorations for a Halloween party.
Image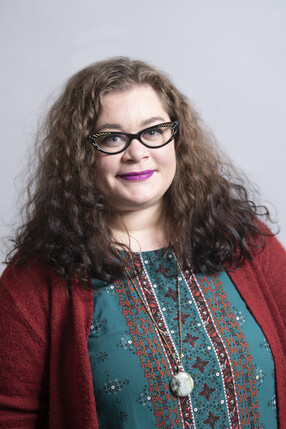 Perhaps Skipwith and Lentz-Köker's most important responsibility is to act as a conduit, connecting residents with resources across campus. As the first people students meet on campus when they arrive in the fall and a presence throughout the year—whether at Residential Life events or helping a student who 'has lost the key to their room—the Residential Life team is the first stop for many in need of help with anything from mental health to academic concerns.
"A lot of students will come to us with all kinds of questions because we are such a student-facing office and they know us," says Skipwith. "Residential Life encompasses so much of each student's emotional experience, so we hear a lot of worries and concerns that touch on many different parts of their lives."
Skipwith and Lentz-Köker say they can't solve every issue for every student, but they can help guide them to the right place and the right people to get the support they need. They also serve as mentors for those learning how to handle the ins and outs of residential life: having difficult conversations, working through conflict, and sharing common space with others. "We get to see a lot of their successes along the way, and we are also there for some of their more vulnerable or challenging moments," says Skipwith. "It means a lot to be able to be someone they feel they can come to for help during their more challenging moments."
From Day One to Dissertation
Just as the residence halls are more than a place to sleep and shower, the team at the Office of Residential life is more to students than the people who hand out keys and look into nasty odors in the cupboards. They are valued mentors and guides.
Skipwith has been in her role for 11 years and has seen many residents cross the stage at Sanders Theatre to accept their doctorate. Lentz-Köker is three years into her time at Harvard, so she has yet to see the full life cycle of a PhD, but she has connected with many students and is now reaching the point where she gets to see master's students complete their programs.
"It's so amazing to witness the full progression of a student's time at Harvard," she says. "We see students show up on the very first day to pick up their key when they don't even know where the library is. Then, years later, we get invited to watch their dissertation, where they talk about all of the incredible work they've done while they're here."
Both Skipwith and Lentz-Köker have been invited by residents to watch residents defend their dissertations. Sometimes they are even recognized in the acknowledgments—an experience that underscores the impact they have not only on students' work but also on their lives.
"I'm always shocked when my name is listed on a student's PhD dissertation credits, but it means a lot to me," said Skipwith. "I love that we get to know students at the core of who they are, beyond their studies."
Photos by Tony Rinaldo and Aníbal Martel Peña
Harvard Griffin GSAS Newsletter and Podcast
Get the Latest Updates
Join Our Newsletter
A monthly round up of Harvard Griffin GSAS news
Connect with us