Notes From a Writer's Desk: Pumpkin Spice Makes Writing Nice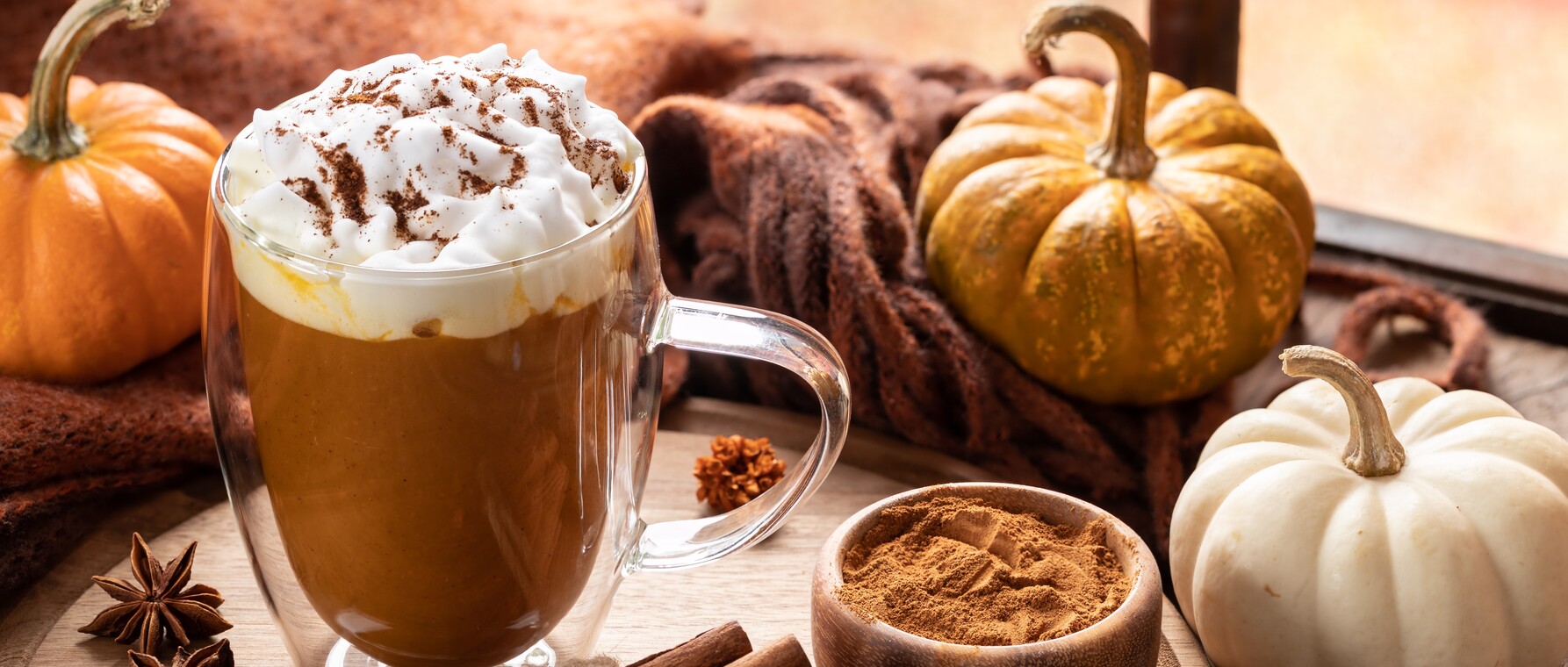 When our team was brainstorming a potential topic for this post, an unexpected, spirited debate erupted around the idea of "pumpkin spice season." Each of us had a unique perspective on when this season officially begins. It is a curious phenomenon—this annual anticipation of pumpkin-spiced everything. Starbucks, in particular, has become a herald of the season, launching its Pumpkin Spice Latte as early as late August, and offering its customers a source of familiar comfort as the temperature cools. But that got me thinking: does the comfort fostered by pumpkin spice transcend simple sensory enjoyment? Can it inspire us, stoke our creativity, soothe our spirits, and serve as a light in the fog of the writing process?
For many, the arrival of pumpkin spice signals the start of beloved autumnal activities like apple-picking, football games, or simply enjoying the transformation of leaves into fiery hues. Personally, I have a deep-rooted connection with pumpkin spice, a fondness that stretches back to my younger days when I was entrusted with the task of making the pumpkin pies for my family's Thanksgiving feast. The blend of cinnamon, ginger, nutmeg, and cloves holds a comforting sway over me, much as it does for countless others, which perhaps explains its enduring popularity. There is something magical about that mix of spices that stirs the soul.
In my own academic journey, pumpkin spice has become intertwined with the fall term, a time when my writing productivity—and overall productivity—soars. Following a (hopefully) rejuvenating summer, the fall term consistently becomes my most productive writing time. Indeed, I wrote most of my dissertation in the fall months, these autumnal writing bursts often fueled by an array of pumpkin spice-infused treats, much to my wife's good-natured teasing. It is my sanctuary, a cozy cocoon of nostalgia that allows me to focus and follow through on my writing objectives.
As academics, we are tasked with navigating the intricacies of the writing process to ultimately craft a final product that effectively conveys our ideas. As we all know, it is not always an easy road. If you have ever suffered from writer's block, struggled to find your starting point, or simply needed a little extra motivation during the grind of writing, I encourage you to seek out your own sanctuary—a source of comfort, joy, or solace. It doesn't necessarily have to involve pumpkin spice; it doesn't even have to be a scent or flavor. It should merely be something that lifts your spirits.
A significant part of the writing process revolves around your comfort, as it often leads to a more rewarding and fruitful experience.
After reading this, take a moment to close your eyes and contemplate what would make your next writing session more enjoyable. Then, go ahead and make it happen. Whether it's a favorite sandwich, the perfect music, or a peaceful walk in the woods, you've earned it. We all deserve to bask in comfort as we strive to achieve our goals.
Banner image by Shutterstock
Harvard Griffin GSAS Newsletter and Podcast
Get the Latest Updates
Join Our Newsletter
A monthly round up of Harvard Griffin GSAS news
Connect with us