Marvin Kalb: 2021 Centennial Medal Citation
The critical importance of truth and ethics in American journalism has never been clearer—and Marvin Kalb is one of the nation's greatest standard-bearers of journalistic excellence and integrity. An expert on the impact of media on public policy and politics and founding director of the Shorenstein Center on Media, Politics and Public Policy at Harvard Kennedy School, Kalb began his distinguished career in journalism as the last correspondent personally hired by Edward R. Murrow; he served as chief diplomatic correspondent for the CBS Evening News with Walter Cronkite and later as moderator for NBC's Meet the Press. He is currently Edward R. Murrow Professor of Practice, Emeritus, at Harvard Kennedy School, a nonresident senior fellow at Brookings, and a senior advisor at the Pulitzer Center. Kalb has authored 16 books, including 2018's Enemy of the People: Trump's War on the Press, the New McCarthyism, and the Threat to American Democracy, and Assignment Russia: Becoming a Foreign Correspondent in the Crucible of the Cold War, published this April. He has hosted The Kalb Report, a public broadcasting series on media ethics, for 26 years.
Image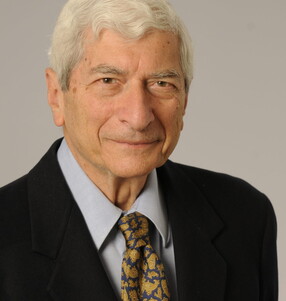 Kalb graduated in 1951 from the City College of New York, where he was sports editor of a student newspaper, and earned his master's in 1953 at Harvard in what is now the Regional Studies–Russia, Eastern Europe, and Central Asia program. Kalb was working toward a PhD in Russian history when the deputy director of the Davis Center for Russian and Eurasian Studies contacted him about an opportunity to join the US Embassy in Moscow. Kalb spent a fateful year in Russia in 1956 as a diplomatic attaché, witnessing and ultimately reporting on the upheaval surrounding Nikita Khrushchev's rise to power. That reporting attracted the attention of Edward R. Murrow, who recruited Kalb in 1957 to join him at CBS News.
After 30 years as an award-winning reporter with CBS and NBC, Kalb returned to Harvard in 1987 as the founding director of the Shorenstein Center on Media, Politics and Public Policy at Harvard Kennedy School. Under Kalb's leadership, the Shorenstein Center became a haven for journalists and scholars who shared his commitment to speaking truth to power and who wanted to dig deeply into the challenges facing the free press. As director, Kalb produced incisive studies analyzing the impact of news media on policy and politics, organized stimulating programs and forums, established prizes that recognize the highest achievements in news reporting and media scholarship, and launched a robust fellowship program that brings journalists and scholars from around the world to Cambridge.
"As one of the most highly esteemed journalists of his generation, Marvin instantly was a magnet for visiting scholars and practitioners of journalism, and the Shorenstein Center quickly became a popular home away from home for top professionals in the field," reflects Gary Orren, V.O. Key, Jr. Professor of Politics and Leadership at Harvard Kennedy School, who created the Center's prestigious Goldsmith Awards Program with Kalb. "Marvin also became a trusted and revered mentor to students and faculty at the Kennedy School, including me," Orren adds. "He has compiled an exceptionally impressive resume over his lifetime, but even that resume is exceeded by his noble personal character. Marvin is an uncommonly kind and caring person whose integrity is unsurpassed."
Thomas Patterson, Bradlee Professor of Government and the Press at Harvard Kennedy School, characterizes Kalb as an extraordinary and inclusive leader. "Marvin had a broad vision of how a research center could strengthen journalism's contribution to democracy, and he created programs dedicated to that purpose," Patterson says. "He was unstinting in his belief that trust in the news media rested on its unwavering commitment to the highest standards of accuracy, fairness, and inclusiveness. I can't imagine anyone better than Marvin to have been the founding director of the Shorenstein Center."
Fittingly, a professorship has been established in Kalb's honor at Harvard Kennedy School, with funding provided by the Ansary Foundation. Matthew Baum, the inaugural Marvin Kalb Professor of Global Communications, credits Kalb with setting the course of his career. "It was a paper of his, published by the Shorenstein Center, that inspired my doctoral dissertation, eventually leading to my presence here after it became my first book," Baum explains. "I owe him my current position twice over."
The Center's current director, Nancy Gibbs, is grateful for Kalb's early leadership in elevating and celebrating the core principles that define the free press. "The Shorenstein Center could not have the influence and impact it now enjoys without the strong foundation Marvin built," Gibbs says. "Only someone with Marvin's remarkable mix of brains and muscle and charm and sheer force of will could have created a center that so effectively bridged the theories of the academy with the practices of our newsrooms. Our mission during this very challenging period for democracy is to study, strengthen, and sustain the values that Marvin embodies."
Marvin Kalb, for your superlative leadership and advocacy for the highest standards of integrity, both as a journalist and as founding director of the Shorenstein Center on Media, Politics and Public Policy at Harvard Kennedy School, we are proud to award you the 2021 Centennial Medal.
Harvard Griffin GSAS Newsletter and Podcast
Get the Latest Updates
Join Our Newsletter
A monthly round up of Harvard Griffin GSAS news
Connect with us