Lael Brainard: 2019 Centennial Medal Citation
Lael Brainard, PhD '89, Board of Governors of the Federal Reserve, awarded a 2019 Centennial Medal
Image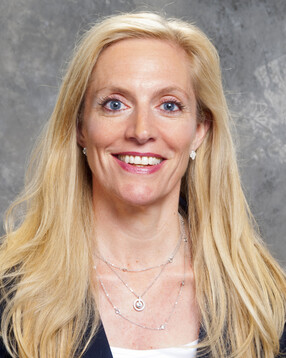 Lael Brainard's career in economics is one of remarkable breadth and stature. A world expert in international trade, she has worked in the highest levels of the federal government for 20 years—and counting—holding senior leadership positions at the White House, the Treasury, and the Federal Reserve, institutions that demand vastly different types of economic expertise. She has been a trusted advisor to two presidents, a first responder in re-regulating markets after the 2008 financial crisis, and a shrewd observer of global systems, widely regarded as being ahead of the curve in recognizing changes in financial markets.
The child of an American diplomat, Brainard grew up in East Germany and Poland during the Cold War. She was an undergraduate at Wesleyan University, where she has twice served as a member of the Board of Trustees, and completed her PhD in economics at Harvard in 1989. Brainard's Graduate School classmates remember her as an early leader in her field. "From the very beginning, Lael was a standout among her fellow students and colleagues," says LaVaughn Henry, a policy analyst at the Federal Deposit Insurance Corporation. "She was insightful, brilliant, and engaged about the possibilities of her chosen profession."
Brainard began her research career on the faculty of the MIT Sloan School of Management; she subsequently spent eight years at the Brookings Institution, where she founded the Global Economy and Development program and held the Bernard L. Schwartz Chair. In her scholarship, she examined the effect of international trade adjustments on workers and jobs, as well as the drivers of unemployment.
David Cutler, Otto Eckstein Professor of Applied Economics, appreciates that Brainard has made real-world concerns a focus of her work. "Lael was well ahead of her time in thinking about structural barriers to employment and good jobs," Cutler says. "She brings a combination of economic knowledge and human compassion to difficult economic questions."
In addition to her research career, Brainard has conducted a distinguished career in public policy. In the Clinton administration, she was deputy national economic adviser and deputy assistant to the president for international economics, serving as Bill Clinton's "sherpa," or top liaison, to the Group of Eight industrial nations. Eight years later, under President Barack Obama, she served as under secretary of the treasury for international affairs; at the time, Brainard was the highest-ranking woman in the history of the Treasury Department. As the Treasury's top global diplomat, she played a leading role in responding to the global financial crisis and the European debt crisis, and in negotiating reforms in China's economy. She received the Alexander Hamilton Award for her service, and President Obama recognized her as one of his most trusted international economic advisors.
In 2014, Brainard was nominated to the Board of Governors of the Federal Reserve, where she quickly emerged as a leader. She has been particularly influential in counseling patience in the question of raising interest rates, a strategy that can bring more people into the labor force and promote domestic growth and global stability. In addition to supporting the central bank's famous dual mandate of maximum employment and stable prices, Brainard has been active in improving the Fed's implementation of the Community Reinvestment Act, which provides support to low- and moderate-income communities. She cares deeply about families and is herself the proud mother of three daughters.
In the male-dominated field of economics, Brainard has called for the Fed, and for the economics profession as a whole, to do more to recruit women and scholars from under represented backgrounds. She has also participated in the American Economic Association's Mentoring Program, which aims to address the under representation of PhD students of color in economics. Susan Collins at the University of Michigan, a director of the Federal Reserve Bank of Chicago and one of Brainard's advisors in graduate school, commends her efforts to make economics more diverse and representative. "It's essential that the Fed really reflect a range of perspectives about what is happening in our economy and the impact of the decisions that it makes," Collins explains. "Lael's professionalism and the respect she has earned in a variety of different contexts make her a great role model."
Brainard's star is still rising. As Kenneth Rogoff, Thomas D. Cabot Professor of Public Policy, observes, "Although Lael is incredibly accomplished, her biggest roles may be yet to come."
Lael Brainard, for your tireless commitment to improving public policy, and for your brilliance in navigating the complexities of domestic and international financial systems and America's pivotal role in global economic contexts, we are proud to award you the 2019 Centennial Medal.
Harvard GSAS Newsletter and Podcast
Get the Latest Updates
Join Our Newsletter
Sign up for Research Matters, a monthly round up of GSAS news
Connect with us