Illustrious, Innovative, and Unique
2022 Centennial Medalists stand out for breadth, depth of impact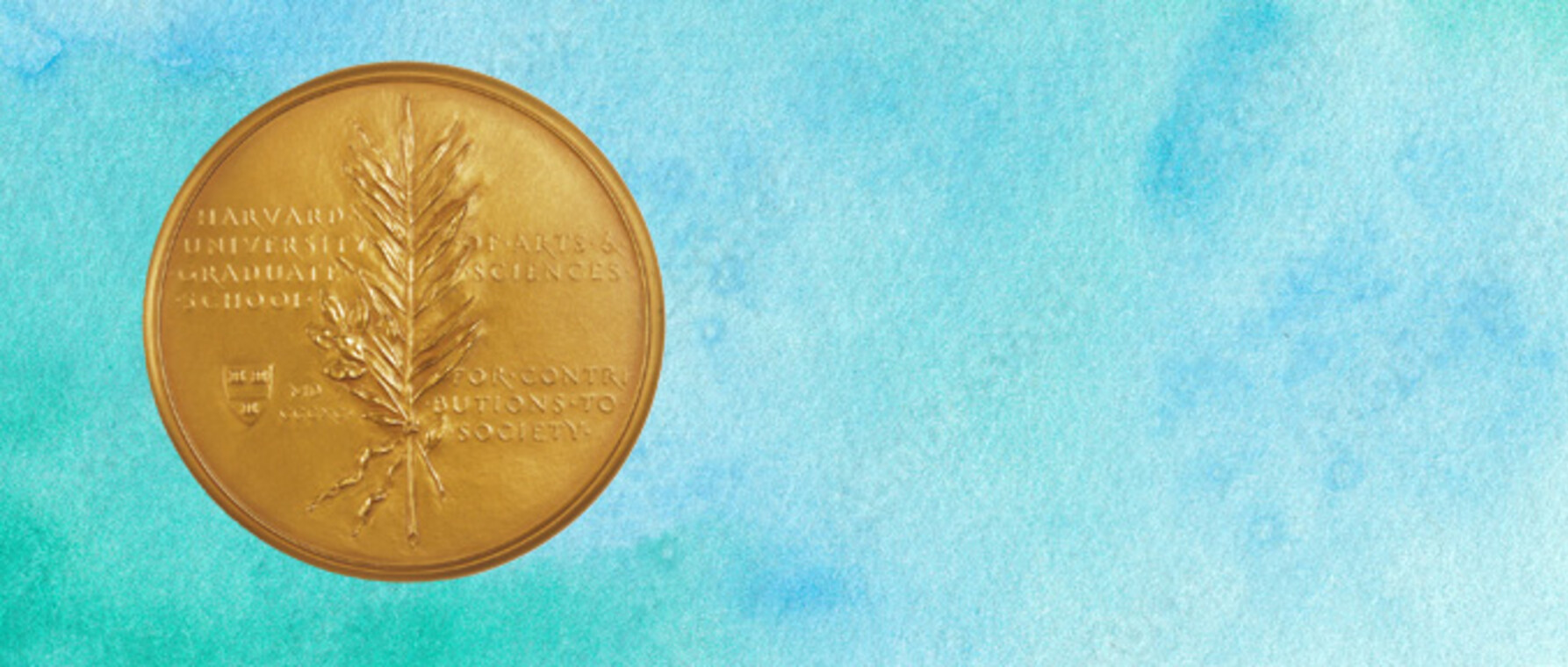 Since its founding in 1872, the Graduate School of Arts and Sciences (GSAS) has been an incubator for some of the great scholars, scientists, and leaders of the past 150 years. This year, as they have since 1989, the GSAS Centennial Medals recognize four of these remarkable graduates and the impact they have had on their fields—and the wider world. "When the Committee regarded the many candidates for this year's Centennial Medals, we were again astonished at their remarkable success in so many fields," says David Staines, a professor of English at the University of Ottawa and chair of the Graduate School Alumni Association Council's Medals Committee. "We finally selected four distinguished recipients with outstanding records of illustrious, innovative, and unique achievements."
This year's winners include a scholar of American culture in its many forms, a human rights advocate, a biotech pioneer, and a mathematician and free-speech advocate. "As we look to the School's 150th anniversary this fall, the Centennial Medalists embody the spirit of innovation, passion for inquiry, and commitment to positive impact that will be the themes of our year-long celebration," says Dean Emma Dench. "These remarkable graduates exemplify the visionary scholars, innovative educators, and creative leaders that flourish at GSAS and go on to shape the future. Congratulations to all of this year's medalists!"
---
Neil Harris, PhD '65
Image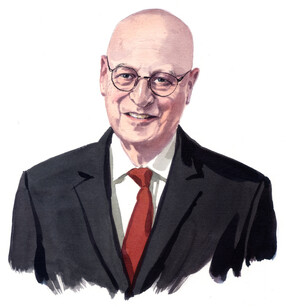 A jack of all trades must be master of none, goes the old saying. In the case of Neil Harris, however, the maxim couldn't be further from the truth. "Neil is so incredibly well-read across so many areas," says Martha Tedeschi, the Elizabeth and John Moors Cabot Director of the Harvard Art Museums. "He was interdisciplinary before it was trendy to be so."
Harris, the Preston and Sterling Morton Professor Emeritus of History and Art History at the University of Chicago, has contributed to scholarship in areas as diverse as apartment buildings, transportation in children's picture books, the art of P.T. Barnum, French illustrators of World War I, the development of museums in the United States, and the Jazz Age magazine The Chicagoan. "He's interrogated aspects of American culture that, when he started, fell outside of a strict academic discipline," continues Tedeschi, who has known Harris, a friend of her father's, since she was a child. "His work allowed many of us in the fields of history and art history to think more broadly about our purviews."
I found it very stimulating to be around smart people whose interests were not the same as mine. 
-Neil Harris
It was at Harvard that Harris began discovering his diverse interests. "First, I was educated by my fellow students," he says. "I found it very stimulating to be around smart people whose interests were not the same as mine. Second, my little carrel in Widener Library gave me free access to the stacks, so I could make discoveries. Having the ability to roam the stacks was exhilarating. I approached it as a kind of adventure."
Harris's life since completing his PhD in history has also been an adventure. "I like to do one thing and then move on to another," he says. "What unites my various areas of interest, though—aside from curiosity—is that they're all aspects of American cultural history."
"He was chair of the history department twice at the University of Chicago," says Tedeschi, "so it's not like he was working at the fringes. Yet he found a way to make serious inquiries into things most of us were still assuming were just part of vernacular life."
Of course, his writings are a true legacy, but just as important, he instilled in many students what it means to love history, to write history clearly, and to do it with integrity and intellectual justice. 
-Thomas Cummins
It's not just his contributions to scholarship that have had an impact though. "What impressed me about Neil was how much time and care he took nurturing undergraduates," says Thomas Cummins, who taught at the University of Chicago for more than a decade and is now the Dumbarton Oaks Professor of Pre-Columbian and Colonial Art at Harvard's Department of the History of Art and Architecture. "Of course, his writings are a true legacy, but just as important, he instilled in many students what it means to love history, to write history clearly, and to do it with integrity and intellectual justice."
Harris admits he hadn't heard of the Centennial Medals until being notified he had won. "But when I saw the list of people who have received it, I felt very gratified," he says. "It suggests that other people find what you did interesting and worthwhile."
John Kamm, AM '75
Image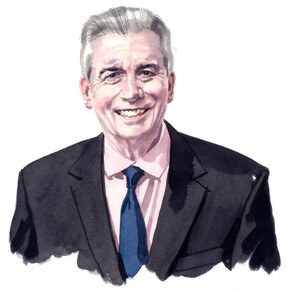 John Kamm's—and the lives of the many people his work has touched—might have been very different if not for one sabbatical. Having studied Mandarin as an undergraduate at Princeton, he took a job teaching English at a small school in Macau, later doing fieldwork and teaching in Hong Kong's New Territories. "While there I got interested in Cantonese opera," says Kamm, now founder and chairman of the Dui Hua Foundation, which seeks clemency and better treatment for at-risk detainees in China, including religious and political prisoners, women, and juveniles. "The preeminent scholar of Chinese opera was at Harvard, so that's where I wanted to go for graduate school. But when I got to Harvard she had taken off, so I started studying Chinese economics and law instead."
When Kamm returned to Hong Kong in 1975, newly armed with a master's in regional studies– East Asia, he was in the "right place, right time," he says, "to take advantage of China's budding economic opening."
In 1976, I made six trips up north for work," he recalls, "and I saw with my own eyes what Chinese citizens were going through." 
-John Kamm
He married and started working for the US China Business Council and as a writer and editor at an English-language magazine that covered business in China. He became increasingly aware of the isolation of mainland China and the repression of its people. "In 1976, I made six trips up north for work," he recalls, "and I saw with my own eyes what Chinese citizens were going through." He continued to learn about human rights abuses as a businessman with the Occidental Chemical Company beginning in 1981, but it wasn't until the "shattering" Tiananmen Square protests of 1989 that he made up his mind to take action.
Less than a year after the protests, Kamm intervened very publicly on behalf of Yao Yongzhan, a student leader, and though his pressing the matter was initially met with shock and horror on the part of the party official he approached, Yao was quickly released after only a year in prison. Over the next decade, Kamm worked to free several hundred others, and in many cases succeeded. In 1990, he founded Dui Hua.
"Dui Hua means 'dialogue,'" says Xiaofei Tian, an associate professor of Chinese literature who has always admired Kamm's work. "It's not enough to simply finger-point about upholding international standards," she says. "If you want to effect change, it's important to respectfully talk to mainland China's government and legal system. So it's a very wise, pragmatic approach. I think that's why he's so successful."
Vicki Sato, PhD '72
Image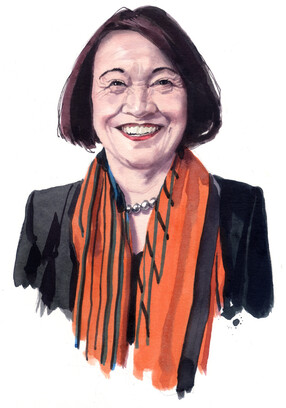 Vicki Sato grew up in Chicago's inner city, with parents whose dreams of college were cut short by World War II. "I had never even heard of the Seven Sisters," she says. "My hope was to go to Northwestern." She was in honors classes, though, so when an older student at her school got into Radcliffe, she decided to give it a shot. "It was almost a lark," she says, but her acceptance ultimately led to a groundbreaking career in a field that didn't even exist when she sent in that application form.
After obtaining her undergraduate degree in biology, Sato went on to graduate school in the same field at Harvard. "My intent was to go to med school," she says, "but junior or senior year, I started working in a research lab, and I liked it and decided I just didn't want the structure of a medical education. So at the last minute, I took the GREs instead."
In those days, if you had an advanced degree in biology your career path was clear: research and teaching. "I worked hard at that plan for a long time," Sato says. "I pursued the academic track for over a decade, but what changed for me and changed the field was the advent of recombinant DNA technology. It created a whole new way to practice biology, reshaping the career opportunities for scientists like me and giving birth to a whole new industry we take for granted now."
I stopped seeing myself as just a scientist and began seeing myself as an entrepreneur and manager too. 
-Vicki Sato
The intersection of biology and business didn't really exist back then, but a few visionaries—including one of Sato's mentors at Harvard—were beginning to change that. Nobel laureate Walter Gilbert, AM '54, then a professor of molecular biology and a co-founder of Biogen, was especially influential to Sato's career. "At the time it was very frowned upon by serious academics to go into industry," she says. "But I saw Wally having a blast and thought I should go check it out. I loved the diversity of topics one could encounter in companies like that. It was like a playground of science."
Because Biogen was growing fast, she learned a lot about the business side of biotech, as well as the challenges of building a company. "I stopped seeing myself as just a scientist," she says, "and began seeing myself as an entrepreneur and manager too." Sato was vice president of research at Biogen when she left for Vertex Pharmaceuticals, where she eventually became president. She was also on the faculty of both Harvard Business School and Harvard Medical School, where she was the founding faculty chair of the Blavatnik Fellowship in Life Science Entrepreneurship. She has been on many biotech boards and was recently appointed to President Biden's Council of Advisors on Science and Technology.
"I have a very high opinion of Vicki," says Gilbert. "Under her leadership at Biogen and Vertex, several new and important drugs were developed, and at Harvard she created a course on the business of science that inspired students to solve entrepreneurial problems. She's creative and self-motivated and knowledgeable on a broad range of topics, and just wildly enthusiastic about life. She's a powerhouse."
Receiving the Centennial Medal "was a complete surprise," Sato says. "To be recognized by an institution to which I owe so much is incredibly meaningful, and I am extraordinarily honored."
Robert J. Zimmer, PhD '75
Image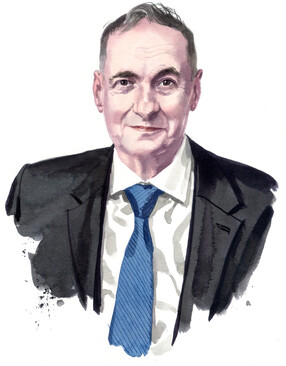 Robert J. Zimmer has made his mark in two very different scholarly endeavors. First, as a mathematician—he has a BA from Brandeis and a master's and PhD from Harvard in the field—he developed a theory known as the Zimmer Program, which, according to Zimmer, "aims to understand the relationship between topological or geometric objects and their symmetries." He gives the examples of a symmetrical basketball, which can be dribbled, and an asymmetric football, which cannot. "It's basically about the interface of two objects—in this case, the ball and the floor—and the relationships between them," he says.
The basis for the theory began during Zimmer's time at Harvard. "I had a great experience there," he said. "It opened my eyes to a lot of overlap in various mathematical structures, and I learned much more about the connectivity of mathematics as a whole. Harvard had several remarkable mathematicians on the faculty—George Whitelaw Mackey, Oscar Zariski, Barry Mazur—who opened my eyes to new mathematical possibilities. It's an incredibly deep and beautiful and integrated field."
Zimmer's second contribution to scholarship is as an administrator. He has been chairman of the Department of Mathematics, deputy provost, vice president for research and Argonne National Laboratory, president, and chancellor, a post he still holds, at the University of Chicago, with a four-year stint as provost of Brown University in the early 2000s. In 2014, he began noticing a trend in American academia that disturbed him. "It was a time when lots of people were being disinvited to speak because of the risk that they would offend someone," he says. "I said to myself, 'We are under no circumstances disinviting anybody.'" He and Provost Eric Isaacs formed the interdisciplinary Committee on Freedom of Expression, which drafted a report that has since become known as The Chicago Principles. The 927-word document articulates the university's "overarching commitment to free, robust, and uninhibited debate."
Free expression enables people who have different points of view to have conversations. 
-Robert Zimmer
"Free expression enables people who have different points of view to have conversations," he says. "In recent years, some people are not comfortable with that. But it's really important and necessary. I wanted there to be a statement by a university of some repute." In 2016, Zimmer brought his theories about the open exchange of ideas to a larger audience through an op-ed in the Wall Street Journal, and as of this year, the principles have been adopted by 84 colleges and universities across the US.
According to Harvard Corporation member David Rubenstein, a co-founder and co-chairman of the private investment firm The Carlyle Group, Zimmer also expanded the "intellectual breadth and depth of the University of Chicago" through initiatives such as adding the first molecular engineering school  in the United States and strengthening the school's ties to the South Side community and around the globe. "But when history is written," Rubenstein says, "I suspect he will be most remembered for his commitment to freedom of expression."
Zimmer, too, says he suspects his receipt of the Centennial Medal is more about the Chicago Principles than the Zimmer Program but is grateful either way. "I have a long connection to Harvard," he says, "and I have two kids who went to Harvard College, so this award means a lot to me. It's nice to be recognized by a place you grew up in."
Illustrations by Matt Cooke
Harvard Griffin GSAS Newsletter and Podcast
Get the Latest Updates
Join Our Newsletter
A monthly round up of Harvard Griffin GSAS news
Connect with us