Charting the Dance of Virus and Host
GSAS Voices: Kellie Jurado, PhD '15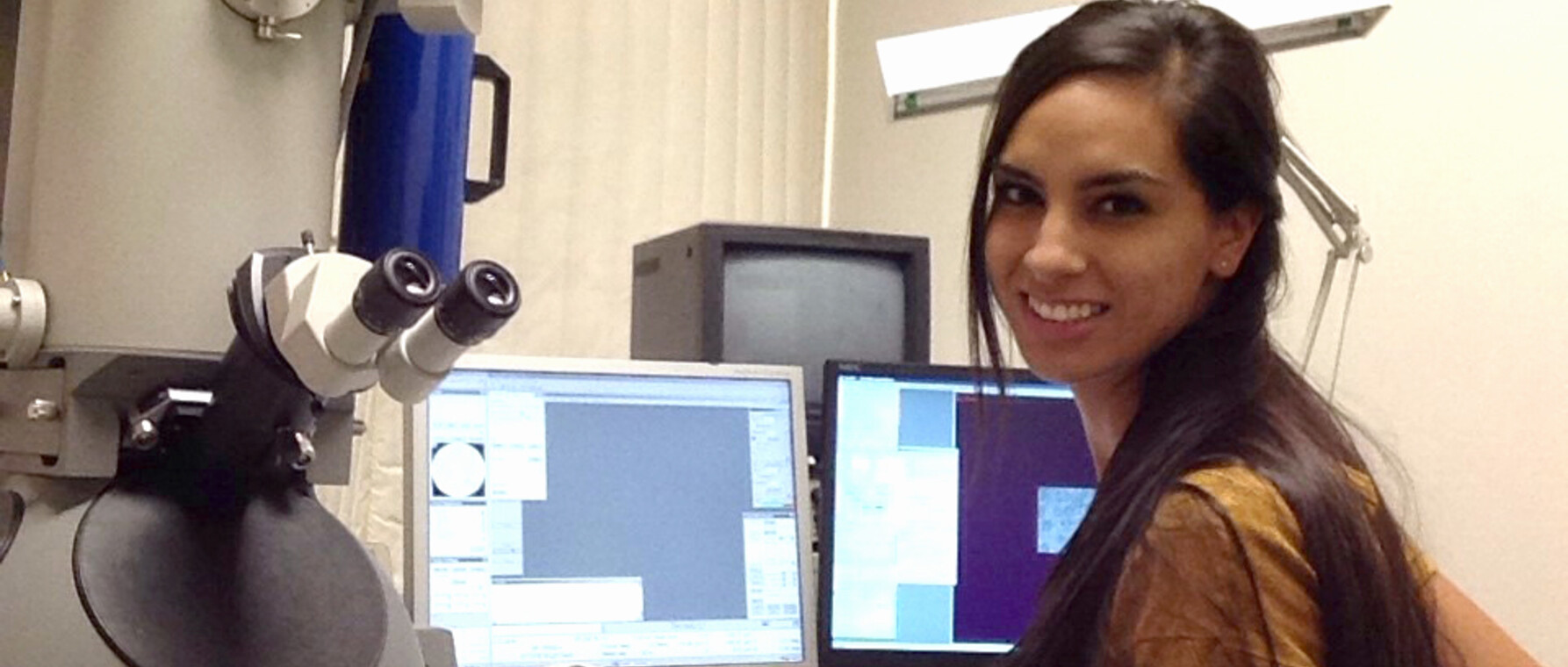 Throughout its 150th anniversary year, GSAS is foregrounding the voices of some of its most remarkable alumni and students as they speak about their work, its impact, and their experiences at the School.
Kellie Jurado is an assistant professor in microbiology at the University of Pennsylvania, where she studies early life immunity. She discusses her research on emerging viruses, the importance of teamwork in science, and her journey from student to scientist at GSAS.
Early Immunity, Lifelong Health
My research uses emerging viruses to understand immunity. Viruses are engaged in a tightly intertwined evolutionary dance with their hosts, which they need to exist. By studying their interactions, we can gain new insights into both.
My research team at the University of Pennsylvania's Jurado Lab is specifically interested in how the immune system responds and develops in early life. We study how the body mounts resistance to viral infections during pregnancy as well as the long-term impacts of infection and inflammation on the developing fetus. Our group commonly employs emerging viruses as immune disruptors or events of inflammatory challenge during pregnancy using animal models, and then we study the associated responses and outcomes on the molecular level.
Since early immune exposures can influence life-long health, understanding the mechanisms associated with fetal immune system responses and development may hold the key for disease intervention even prior to onset. We hope to leverage our discoveries to create interventions that might be beneficial or preventative in diseases that arise later in life. We are learning immunity is greatly influenced by events during pregnancy, and our idea is that if we could learn how to strengthen neonatal immunity, that might allow us to better fight infections later in life. Alternatively, we might learn a trigger that sensitizes development of diseases like autoimmunity and figure out a way to prevent exposure to that trigger. The ultimate objective of our efforts is to describe fundamental immunobiology in order to discover and identify opportunities to improve the health of children.
A Team Effort
Science is commonly thought of as a solo effort. The truth is that it requires constant communication with the scientific community and field through which discoveries can grow, develop, interweave, and build. This can also be true on a micro-level, where individual research teams can locally facilitate and accelerate the scientific process. My research team overcomes experimental challenges by working together, learning from one another, and garnering insight from lab members who have different backgrounds, experiences, and expertise.
I am so immensely proud of the incredible research team I have built. We live our core values of inclusivity and integrity while pursuing our rigorous research pursuits. We have a wide breadth of projects that are all distinct but connected. We leverage our diverse ideas and experiences to grow together. We lift one another up with intention and move forward with purpose as a team.
Learning to Do the Right Thing by Engaging in the Wrong Thing
I became a scientist at GSAS. My time there molded my entire being and taught me to live out curiosity as a career. I was supported, I was challenged, and I grew immensely. I had a fabulous thesis mentor, Professor Alan Engelman, who always showed up for me. I also found a community of scientists and scholars that empowered me to bring my whole self to my work and to persist through adversity, self-doubt, and the challenges that come from a rigorous PhD program.
Science is tough. It is often learning to do the right thing by engaging in the wrong thing. It is staying grounded in curiosity and remembering both the trees and the forest.
I recognize that the ability to decide what I want to pursue as a career is a privilege that has been generationally built upon by the efforts of my ancestors. It is a dream to have been given the opportunity by GSAS to dedicate my life efforts to the process of discovery.
Photo Courtesy of Kellie Jurado
Jurado will present her talk on "Learning Immunity from Emerging Viruses" at this year's Jocelyn Spragg Lecture and Career Panel on Wednesday, May 3, 2023. 
Harvard GSAS Newsletter and Podcast
Get the Latest Updates
Join Our Newsletter
Sign up for Research Matters, a monthly round up of GSAS news
Connect with us