Carroll Bogert: 2019 Centennial Medal Citation
Carroll Bogert, Carroll Bogert, AB '83, AM '86, president of The Marshall Project, awarded a 2019 Centennial Medal.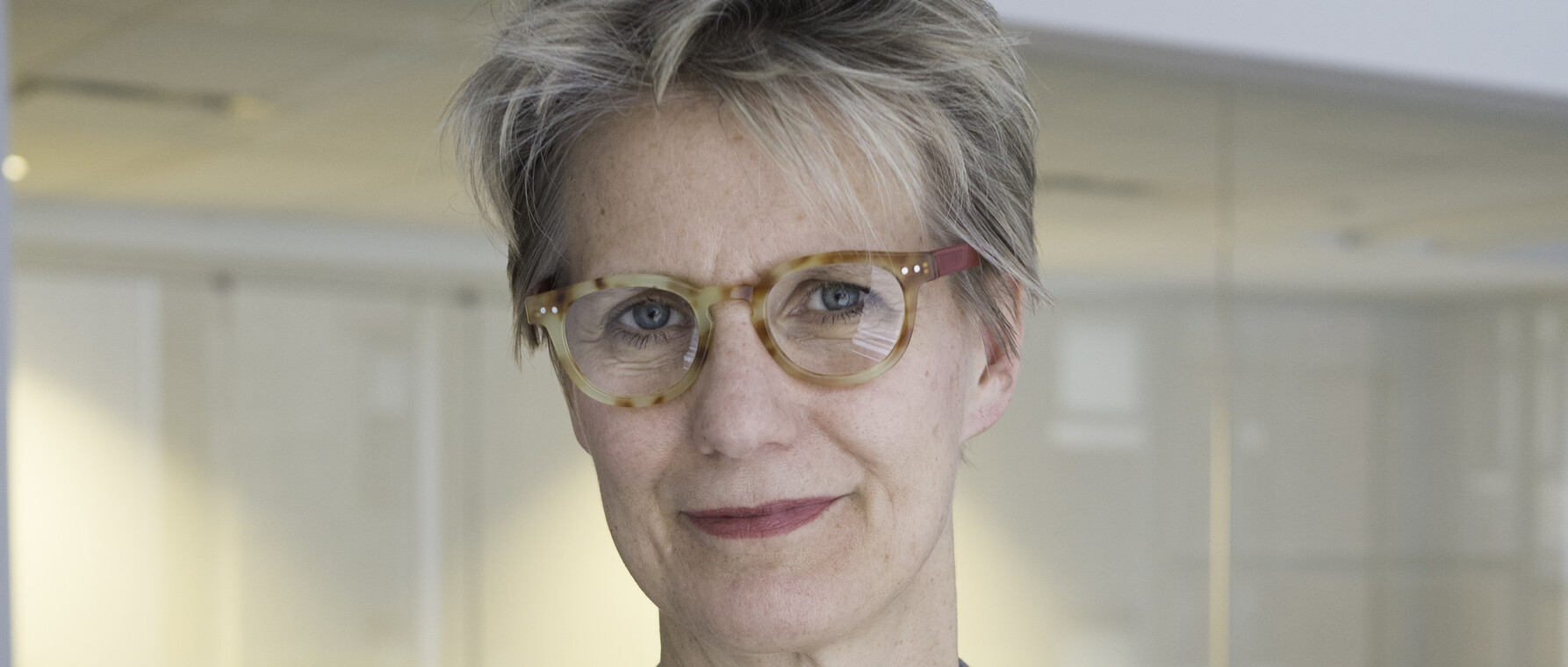 Carroll Bogert understands the power of a true story well told. A first-rate international journalist and human rights advocate, she has demonstrated that when we are bold enough to bring to light stories that really matter, they can move the world. Through her journalism and work with the nonprofit organizations Human Rights Watch and the Marshall Project, she has faced head-on some of the most urgent social issues of our time.
As a Harvard undergraduate, Bogert spent time in Taiwan researching her senior thesis on the politics of opposition to single-party rule, which won the Philo Sherman Bennett Prize for the best essay discussing the principles of free government. She went on to complete graduate work on modern Chinese politics in the Regional Studies–East Asia program with the late Roderick MacFarquhar, who was director of the Fairbank Center for Chinese Studies at Harvard and a leading scholar of the Cultural Revolution in China. He would have been very pleased to see his star student and dear friend receive this honor today.
Upon completing her master's in 1986, Bogert purchased a one-way ticket to China and began a spectacular career as a journalist. She started out in the Beijing bureau of the Washington Post and was soon hired as a correspondent for Newsweek, working in Hong Kong and then in Moscow. In 1989, she covered Mikhail Gorbachev's first visit to China and contributed eyewitness reporting on the student-led Tiananmen Square protests. In the days leading up to the massacre, she visited local villages in the middle of the night to track the movement of tanks and military personnel, and she documented the government's crackdown in the aftermath. Bogert became chief of Newsweek's Moscow bureau in 1991, covering some of the most fateful moments in the Cold War, including an attempted coup to overthrow Gorbachev. After 12 years as an international correspondent in Asia, she moved to New York to lead the magazine's global reporting section as Acting Foreign Editor.
Throughout her career as a journalist, Bogert demonstrated extraordinary bravery and integrity, and she has brought this same fearlessness and probity to her work in media and human rights advocacy. She spent 18 years at Human Rights Watch, one of the world's leading human rights organizations. As deputy executive director for external relations, she used mainstream and social media to draw attention to human rights abuses in 90 countries. She now serves as president of the Marshall Project, a nonpartisan news organization dedicated to reporting on civil rights issues in the US criminal justice system. Launched in 2015, the Marshall Project is the youngest news organization ever to win a Pulitzer Prize.
The journalist Diane McWhorter, a past fellow at the Radcliffe Institute for Advanced Study and a longtime friend of Bogert's, remembers feeling puzzled when Bogert left journalism for Human Rights Watch. "Journalists are such a tribe, we can't imagine one of our own doing something else," McWhorter explains. "Then I realized that Carroll was in the vanguard, as Human Rights Watch became the substitute for journalism internationally. When papers started closing their foreign bureaus, the way to get news from overseas into the paper was often by quoting a Human Rights Watch report. She was ahead of the curve."
The writer George Scialabba, a member of the Harvard College Class of 1969 and a friend of Bogert from the Fairbank Center, admires her approach to global human rights. "What struck me," Scialabba says, "was her combination of realism and idealism, her lucid appreciation of the limits of what could be done and her unflagging enthusiasm for doing it. She was never starry-eyed and never jaded. And the Marshall Project's work speaks for itself: it's some of the most valuable journalism being produced in America."
Xiaofei Tian, Professor of Chinese literature and chair of the Regional Studies–East Asia program, praises Bogert's persistence, courage, and keen sense of justice—and her willingness to come back to her alma mater and connect with those who aspire to follow in her footsteps. "Carroll is a remarkable woman of great strength and leadership skills," Tian says, "and she has succeeded magnificently in an extremely demanding field. Current students are inspired and encouraged both by her accomplishments and by her words of advice."
McWhorter adds, "I like to say, not even jokingly, that Carroll should be Secretary of State. She is so cosmopolitan, and she's an honest broker. She's got really good values, and she's a critical thinker, not an ideologue by any means. She wears her greatness lightly. She's just got it all." In the words of the librarian at the Fairbank Center, Nancy Hearst, who has known Bogert since her undergraduate days: "Carroll is in a class of her own."
Carroll Bogert, for your courageous lifelong commitment to fact-finding and truth-telling, and for your peerless work as a human rights advocate, which sheds light on injustice both at home and abroad, we are proud to award you the 2019 Centennial Medal.
Harvard GSAS Newsletter and Podcast
Get the Latest Updates
Join Our Newsletter
Sign up for Research Matters, a monthly round up of GSAS news
Connect with us