Bettering the World of Braids
Yinka Ogunbiyi, MS/MBA '23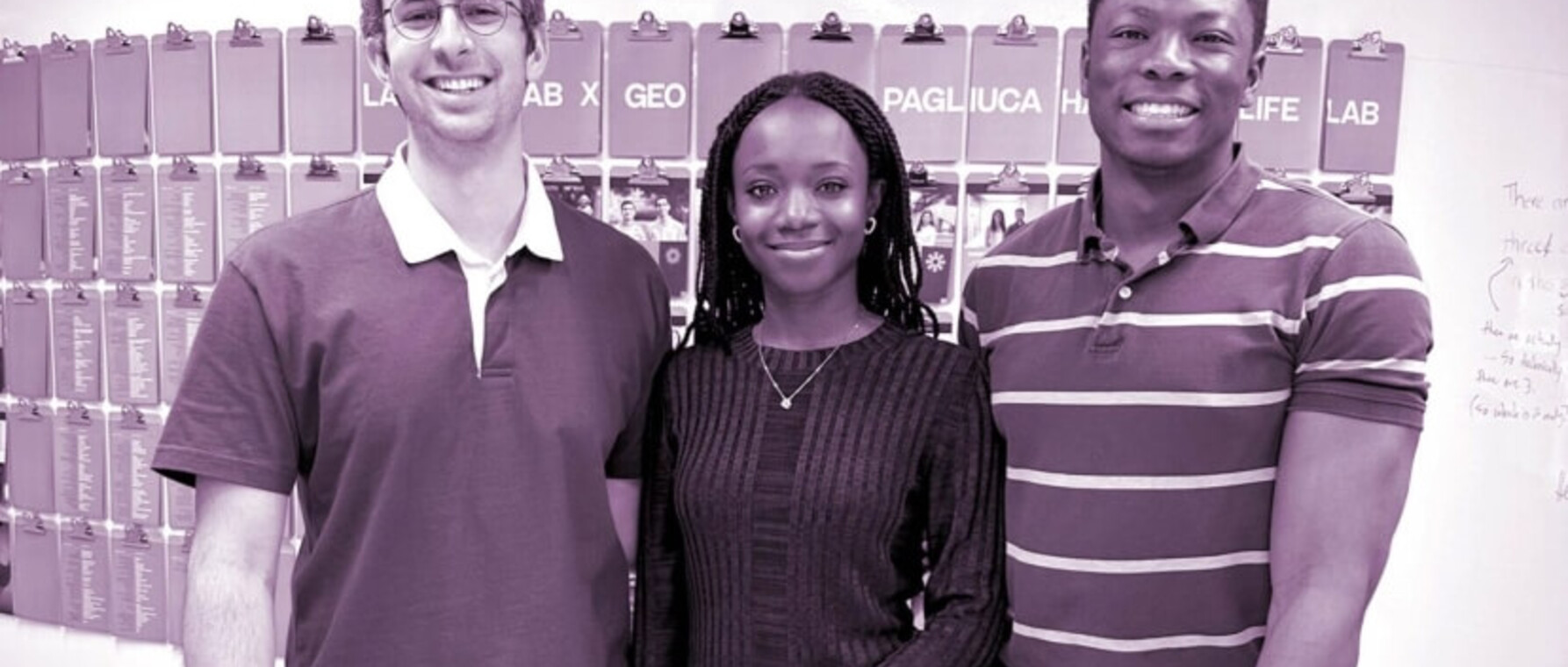 Innovation for Black Beauty
I've worn braids all my life. During lockdown in the UK where I live, I was home alone, and I needed to get my braids done. So I did it on my own for the first time. It took me four days. 
I'm an engineer, and doing something repetitive like braiding made me think that a machine could help. So I decided to create a device that reduces the time it takes to braid hair. 
I started making products as a senior at Harvard College. My first involved barbecue grills and smokers, and I realized I loved designing products, building and making them. I think there is a dearth of product innovation centered on Black women, Black hair, and Black beauty. So it was exciting to focus on that and think of changing a practice that has been more or less the same for hundreds of years.
If you've ever seen someone with braids, they're made up of three strands that move in a figure eight. It takes a long time to get them done—usually around six to eight hours. We created a machine that helps people do it faster. A person starts the braid and the machine takes over and finishes it very quickly. A six-hour appointment now takes only about 90 minutes. 
We've spoken to hair stylists and, for the vast majority, it's important to be able to see more customers. Once an appointment gets longer than two or three hours, their hands start to cramp. Many do ice therapy. Some end up needing surgery on their hands. The customer also gets fidgety, they get hungry, and they want to be able to move. So it's a very frustrating experience once it gets past that two- or three-hour mark. This machine reduces about 70 percent of the time spent braiding. This is also a meaningful opportunity for salons because they get to grow their business by taking in more customers and making more revenue. 
Laser Focus
Making this machine was a challenging process. We started with a lot of research and a lot of reading, and then we started prototyping, coming to the Science and Engineering Complex with new ideas and concepts. 
It's very easy to make a bad automated hair braider. We had to go through many iterations to make sure that the machine holds on to hair correctly, the braid is high quality, looks good, is not too tight or not tight enough, and doesn't tangle the hair. 
Bringing all these components together takes a lot of time, and some interesting work-arounds as well. For example, most existing attempts to automate hair braiders use intricate gear systems, but we realized these didn't afford us the flexibility needed to mimic fingers when they're braiding, so we used a different system. Instead of using 3D printing, we moved to laser cut the components, which helped us a lot. We had to figure out how to make components that could handle soft and flexible things like hair while also going really fast. It has been an interesting product to work through.
In the next two months, we hope to be done and ready for stylists to start using this in salons. We have a waitlist of almost 600 customers, and we hope to commercialize and bring this device to them. 
Retreats and Roasts
My fondest memory is from the MS/MBA retreat last January, after our technology venture immersion program, where we developed startup ideas for a week. During the retreat, each of us did a roast of another person's pitch decks sight unseen. It was hilarious. It was also a cool opportunity to see the incredible work our peers had done.
Harvard Griffin GSAS Newsletter and Podcast
Get the Latest Updates
Join Our Newsletter
A monthly round up of Harvard Griffin GSAS news
Connect with us