Alkanes and Altos
GSAS Voices: Eric Sirota, PhD '86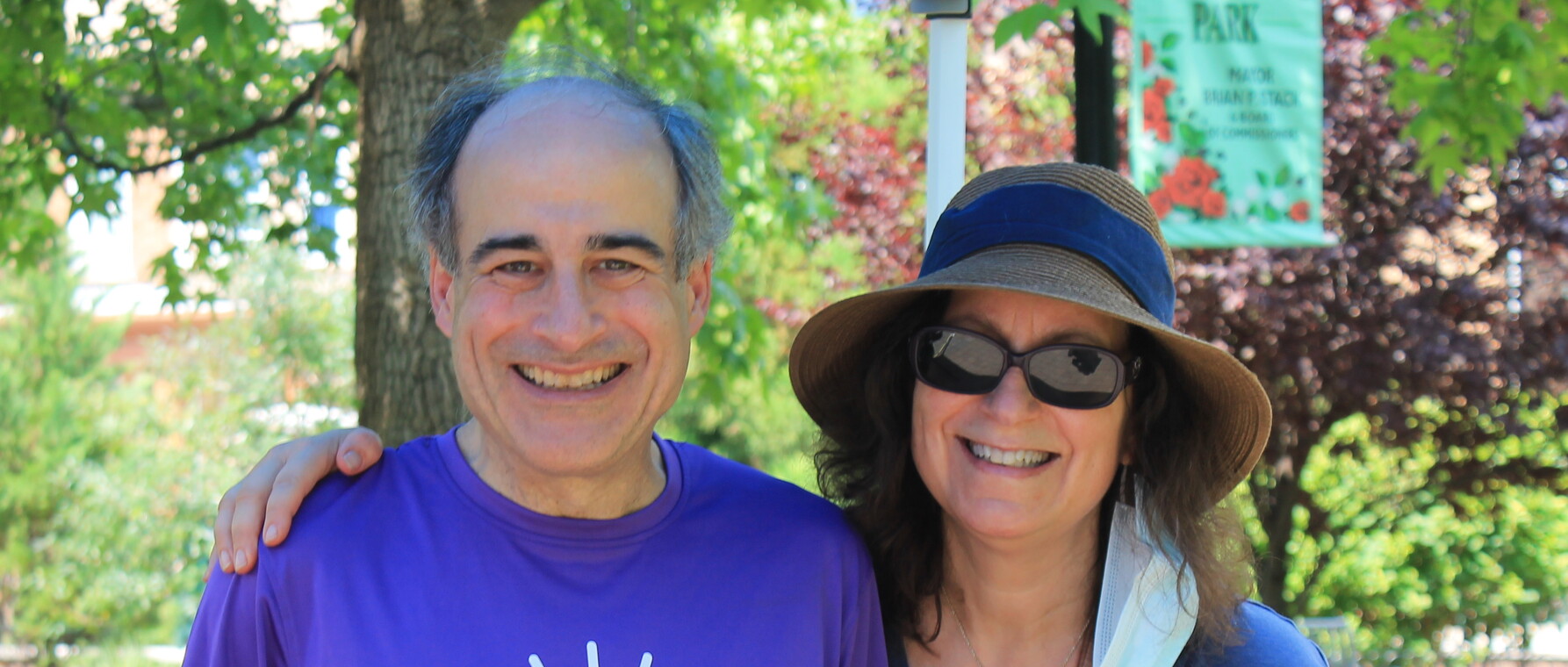 Throughout its 150th anniversary year, GSAS is foregrounding the voices of some of its most remarkable alumni and students as they speak about their work, its impact, and their experiences at the School.
Eric Sirota is a physicist who investigates the ­properties of organic molecules, especially alkanes, commonly known as wax. Sirota discusses his work and its practical applications, his surprising career in musical theater, and the rich social life he enjoyed during his time at GSAS.
Wax On
Throughout my career as a scientist, one recurring thread has been alkanes. Alkanes are the simplest series of hydrocarbons; and conventionally, we think of it as wax. In fact, candles are made of alkanes, as are crayons.
As a grad student studying liquid crystals, I was interested in looking into alkane behavior, but everyone told me that everything interesting to know about alkanes was already known. A few years after my PhD, some of my experiments gave unanticipated results and I realized that everything wasn't known about alkanes.
Using x-ray scattering, I started to systematically look at alkane structures, how they melt and freeze, going from liquid to solid and other states. Alkanes are the main building blocks of other molecules like fatty acids and lipids, so it's important to understand their behavior. For example, wax solidifying in a lubricant can prevent a car from starting in the winter, while in its melted state it is one of the best lubricants.
My group discovered some new phases of matter, "rotator phases," between the crystalline and liquid phases. We also found that liquid alkanes will have a single molecule thick crystalline layer at their surface. Understanding these two phenomena helped explain and predict the freezing temperatures of alkanes, which were surprisingly not yet understood. Since polyethylene is just a very, very long alkane molecule, I then extended this work to polymers. The fundamental work that I published in journals has also led directly to industrial applications in areas including lubricants, wax products, asphalt, and polymers.
Creating a Monster
Image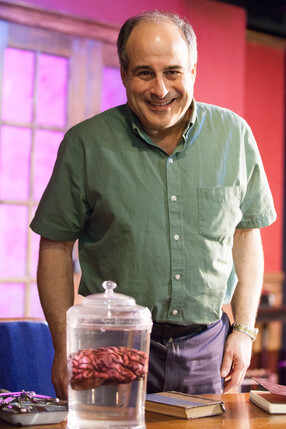 During winter break of my first year at GSAS in 1981, my mother took me to a preview of the infamously short-lived Broadway production of the Victor Gialanella play based on Mary Shelley's novel, Frankenstein. I thought, "Why aren't they singing?" I had reread the book and heard the story sing in my head as a musical. Like Victor Frankenstein, I was a scientist working towards my degree, far from home and far from the girl I loved, and the story spoke to me both intellectually and emotionally. 
On my breaks from school, I wrote a song here and a song there. When I graduated from GSAS in 1986, I joined Exxon's basic research lab as a post-doc, which became a permanent position. I had some more time to myself and in 1990, I finished a first draft of my musical based on Frankenstein.
At work, my colleagues and managers suggested doing an after-work extracurricular production of my musical. We ended up with 65 people involved, and before I knew it, we had costumes, lighting, and all the production elements. The cast and crew included people ranging from a young engineer right out of college to a senior manager. I learned later that this was not the usual step in developing a first draft of a musical. But it was a great experience and taught me how much more I needed to learn about writing musicals.
For a decade I had put that on hold, focusing on my family and scientific career. But with my children getting older, I had a little more time. I learned more about musical theater writing from others in the industry and returned to writing more. After having two other musicals produced—and 36 years after I conceived of it, following many rewrites—my Frankenstein musical opened off-Broadway in New York City, where it ran for three years until the pandemic. I then revised it for the screen and a movie version of my Frankenstein was filmed and is now in post-production. It should soon be streaming and accessible at https://TheFrankensteinMusical.com.
Finding Community at GSAS
My physics cohort at GSAS was a particularly small entering class in 1980; there were only 12 of us. We were all quite close. We had found something missing in our welcome to the physics department when we arrived. When the next year's GSAS class arrived, we threw them a party and put on a puppet show parodying the different professors. That started with our class and is apparently still a tradition in the physics department.
A major part of my social life at Harvard was centered around Harvard Hillel, the organization for Jewish life on campus. There I made friends with students in the other graduate schools, as well as undergrads. While some of the other graduate schools had Jewish student associations (JSAs), the GSAS did not. So, I co-founded the GSAS-JSA, which primarily threw parties. When students in all the other schools at Harvard were gone for the summer, we had a weekly summer barbecue. We brought a charcoal grill and gathered on Thursdays on Holmes Field, the lawn between the physics building and the Law School library. Besides physics, the Jewish community at Harvard was one of the most important parts of my GSAS experience.
Photos courtesy of Eric Sirota
Harvard Griffin GSAS Newsletter and Podcast
Get the Latest Updates
Join Our Newsletter
A monthly round up of Harvard Griffin GSAS news
Connect with us