Above and Beyond: The 2019 Derek C. Bok Awards
GSAS honors five teaching fellows with Derek C. Bok Award.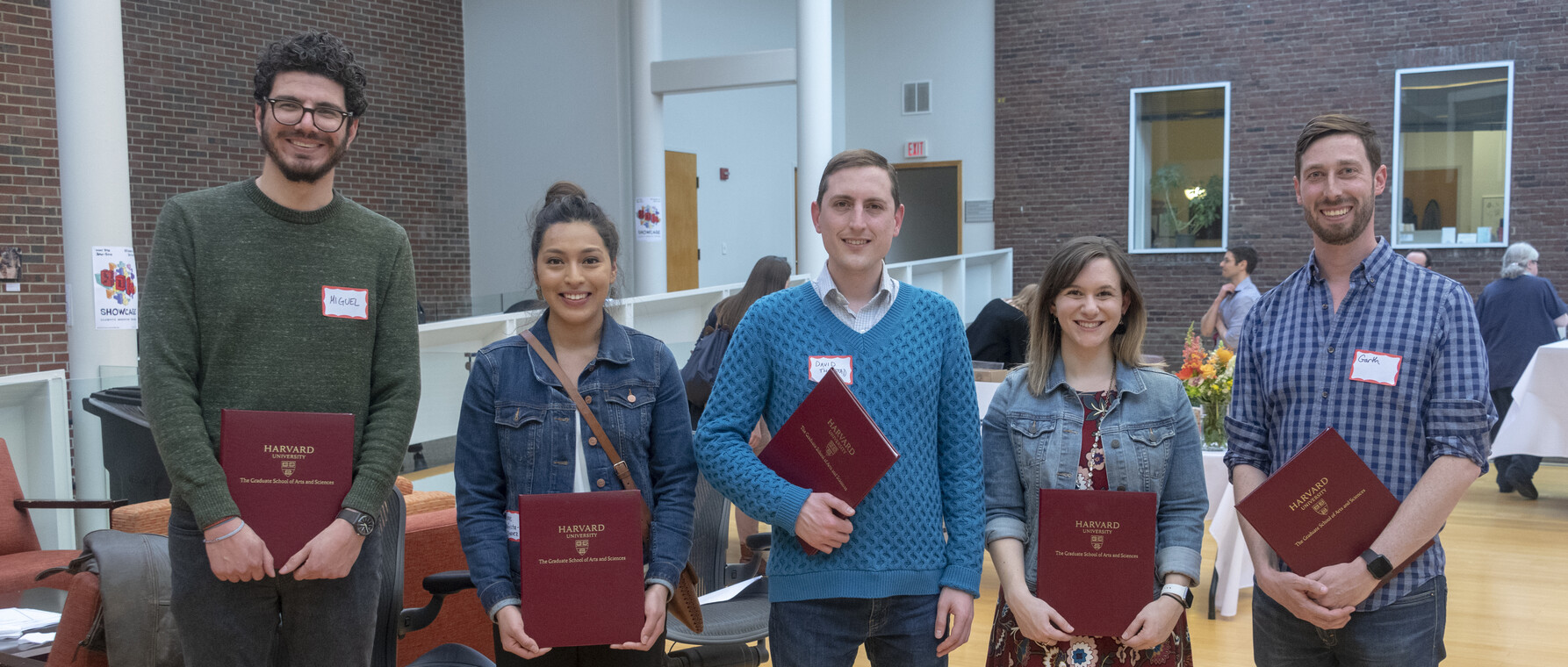 Each year, departments nominate their top teaching fellows for the Derek C. Bok Award for Excellence in Graduate Student Teaching of Undergraduates. GSAS chooses the five most impressive teaching fellows, who are presented with a certificate and a $1,000 prize at the spring term Bok Center Teaching Awards ceremony. The Bok Award is made possible thanks to an endowment established by David G. Nathan '51, MD '55, the Robert A. Stranahan Distinguished Professor of Pediatrics at Harvard Medical School, and his wife Jean Louise Friedman Nathan.
The 2019 Winners of the Derek C. Bok Award for Excellence in Graduate Student Teaching of Undergraduates
Angie Bautista-Chavez
Image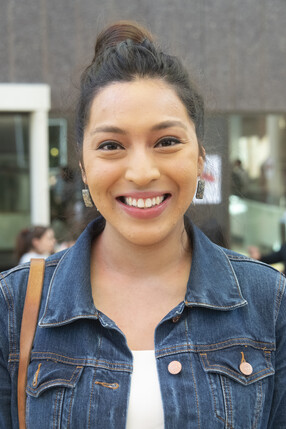 As a PhD student in government, Angie Bautista-Chavez specializes in American politics and international relations. But that hasn't stopped her from serving as a teaching fellow for classes in almost every subfield of political science. Her performance in the methodology classes "Survey Research" (Gov 1010) and "Qualitative Research Methods" (Gov 62) is particularly noteworthy: Despite the challenges of teaching difficult concepts and engaging students with dry, technical readings, Angie excelled, earning Q-scores of 4.8 in both courses—significantly higher marks than for the course overall.
"Angie is simply a stellar TF, who consistently went above and beyond the usual when it came to contributing to the course and student learning," said Chase Harrison, instructor for the survey research class. "She pushes the students who take a quantitative approach to think more about the substance and implications of their models, and she encourages students with more qualitative approaches to measure and compare systematically."
Frances Hagopian, Jorge Paulo Lemann Senior Lecturer and instructor for Gov 62, shares that Angie stands out from the many TFs she has worked with over the past decade for her work not only in organizing an incredibly complex, challenging, but essential course in the department's program, but also for her exceptional engagement with learning about every student in her sections and in the class. "Angie knew who among them were first-generation college, who were undocumented, who were sensitive to criticism," shares Hagopian. "We received many emails from students who thanked us for the course, swearing that without it, they wouldn't know where to begin to write their theses."
Mariel Young
Image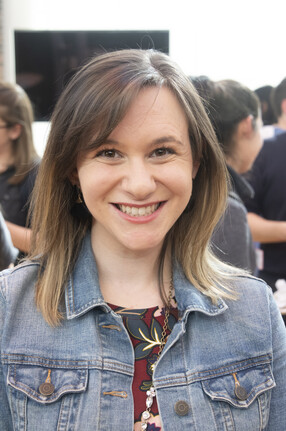 They genuinely looked forward to her three-hour section that started at 7 p.m. One of the many laudatory comments by students about Mariel Young, a PhD student in the Department of Human and Evolutionary Biology. Mariel has a reputation not only as an excellent scientist but as a future leader in science education. "In the five years that I have mentored Mariel, it is clear that she is most passionate about teaching," says Terence D. Capellini, Richard B. Wolff Associate Professor of Human Evolutionary Biology. "This is demonstrated by her active desire to improve her pedagogical training and organize programs that improve the training of other educators."
Over the past three years, Mariel has served as a teaching fellow for "Human Evolution and Human Health," "Evolutionary Human Physiology and Anatomy," and "Human Evolutionary Anatomy." When her first evaluations gave her a 4.0/5.0 ("very good") overall Q score, Mariel was determined to improve; she decided that a key part of teaching is learning how to connect with her students so that she could better evaluate them. As a result of her commitment to pedagogical skills, her scores increased, and overall, more than 81 percent rated her "excellent." She has never received an evaluation below 3. 
In evaluations, students enthusiastically praise Mariel. "My actual savior, she taught me more than I thought possible," wrote one student. Another recognized her for going above and beyond. "When I struggled on the first midterm, she offered her help and invited me to both her office hours and special appointments. More than any other TF I've had in a science course at Harvard, I felt like Mariel cared that her students did well and thrived in the class."
David Thorstad
Image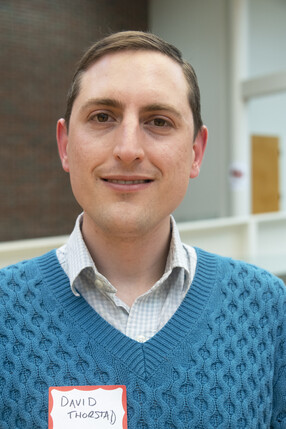 An outstanding teacher across a broad range of levels and subjects, David Thorstad has excelled as a teaching fellow for logic courses in the Department of Philosophy that are notoriously hard to teach. Logic, Professor of Philosophy Bernhard Nickel states, is an incredibly difficult subject to teach because the level of abstraction required, but, he says, "David has consistently excelled in ways that are hardly ever seen." David went the extra mile in every aspect, continuing to work with students well after office hours had ended, drawing out responses from them that deepened their understanding of the material. In evaluations, students commented on his generosity with his time and his accessibility outside of class.
"David did a phenomenal job of sharing his passion for logic through weekly sections and (additional) weekly problem sessions," said former student Tez Clark. "His explanations during section and office hours were extremely clear and accessible to all students, no matter their background in logic."
Warren Goldfarb, W. B. Pearson Professor of Modern Mathematics and Mathematical Logic, comments that section leaders often find it difficult to formulate logic classes more interesting than a review of the lectures or an opportunity to work on sample problems—but here, David exceeded expectations. "He devised creative presentations that the students found both stimulating and highly effective," says Goldfarb. "Most important for me was the enthusiasm for the subject matter that David elicited from students." This was particularly noteworthy in Philosophy 140, which is an introductory course in logic that, over the years, many students have found to be somewhat dry. "I was bowled over by the 100 percent of respondents who said David was excellent or very good in generating enthusiasm for the material."
Garth Coombs
Image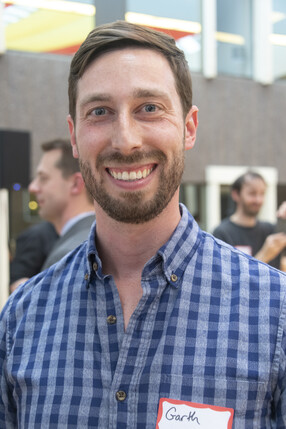 Garth Coombs has accumulated an impressively strong teaching record in the Department of Psychology, having served as a teaching fellow for several of the introductory and foundational courses in the department. But it is the depth and breadth of his teaching and mentoring and they success he has had in those roles that make Garth truly deserving of this award.
"Garth is one of the most accomplished and dedicated TFs our department has seen in recent years," says Department Chair Mahzarin Banaji. "He has sought out every possible opportunity to build and broaden his teaching and mentorship skills as a graduate student, and he has demonstrated excellence across different categories of courses, TF roles, and classroom/lab-based instruction."
In spring 2018, Garth served as tutor for the department's sophomore tutorial "Contemporary Issues in Psychology: Intensive Cross-level Analyses for Cognitive Neuroscience and Evolutionary Psychology." In this small weekly seminar, students are taught how to read, write, and think like psychological scientists. "This is an intensive course that involves tremendous investment on the part of the tutors, and thus only graduate students who are very serious about teaching and working closely with undergraduates apply," says Banaji. "Garth was an absolute star as a tutor, beloved by his students and respected by other tutors for the clear advice on writing and lesson planning he offered in group meetings."
Miguel Quintana Navarrete
Image
"Simply put," says Professor of Sociology Jocelyn S. Viterna, "Miguel Quintana Navarrete is one of the best teaching fellows that we have ever had the pleasure of employing in sociology." Miguel has taught classical sociological theory for four years, leading classes that are far more intense than most TF positions. Students regularly report that the readings in this theory course are difficult to comprehend and that the intellectual workload is among the most intense of any class at Harvard. Historically, students have struggled to see how the writings of scholars from 200 or 300 years ago are relevant to today. 
It is remarkable, then, that sophomores love learning theory under Miguel. In reviewing his evaluations, two themes explain this praise. First, Miguel's talent in generating useful discussion. "Miguel did an amazing job at breaking down the concepts week by week and promoting useful, intriguing discussion," said one student. Another commented, "Miguel facilitated thought-provoking discussions very well, maintaining an environment that was a conversational safe space in which no student dominated over others as we grappled with uncomfortable issues and in which students frequently were able to change their opinions in light of what their classmates shared."
The second theme noted in evaluations was the individual attention and care Miguel provided through his feedback. "There are no comments that are not helpful," a student wrote. "He challenges us to do better each time and helps us accomplish that."
Photos by Molly Akin
Harvard Griffin GSAS Newsletter and Podcast
Get the Latest Updates
Join Our Newsletter
A monthly round up of Harvard Griffin GSAS news
Connect with us