The 2022 Centennial Medalists
GSAS honors distinguished alumni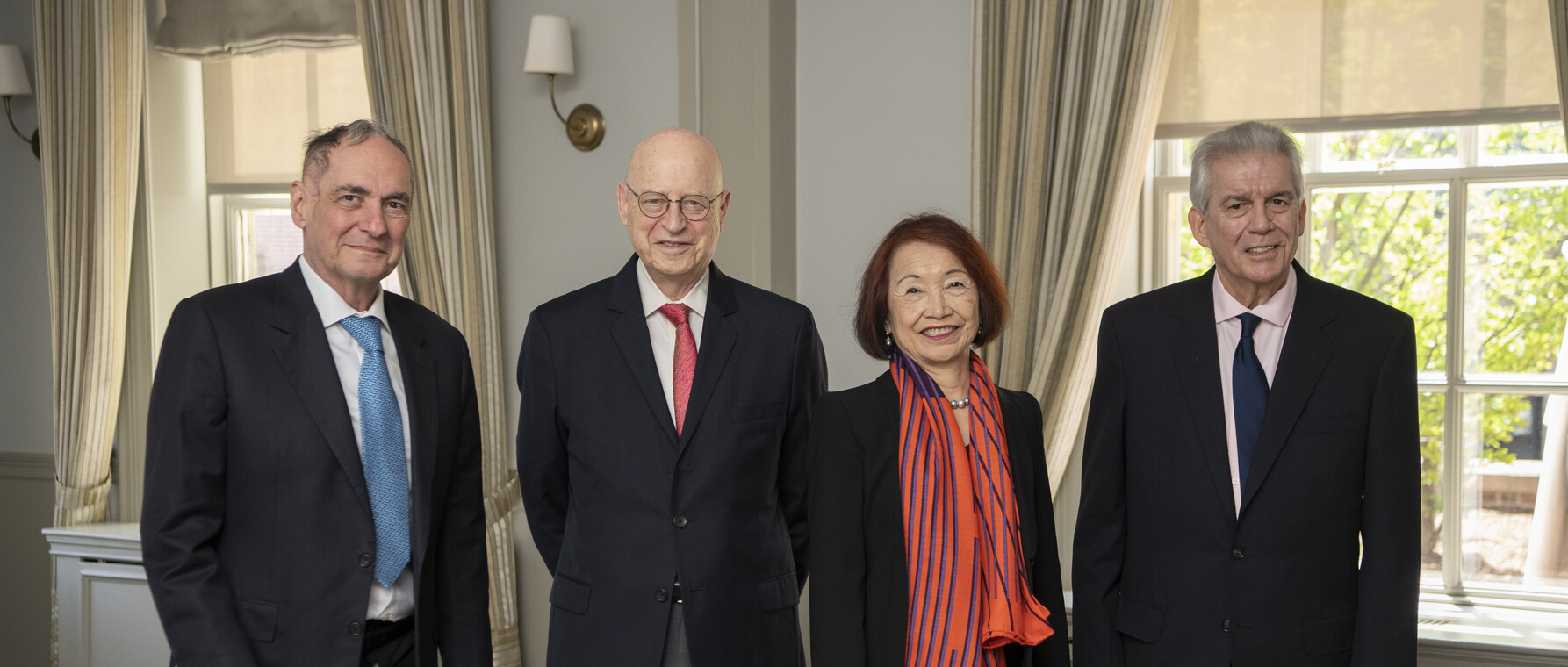 On May 25, 2022, for the first time in three years, the Graduate School of Arts and Sciences (GSAS) welcomed alumni and friends back to campus to celebrate the presentation of the Centennial Medal to four distinguished graduates who have made fundamental and lasting contributions to knowledge, to their disciplines, to their colleagues, and to society.
The Centennial Medal was first awarded in 1989 on the 100th anniversary of the School's founding. It is the highest honor that GSAS bestows.
The 2022 Centennial Medal recipients are:
Neil Harris, PhD '65, History 
Image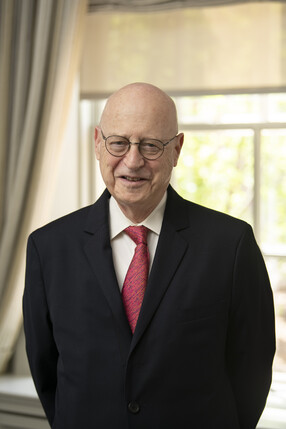 What do museums and libraries, shopping malls, art and design, illustrated children's literature, World's Fairs, and P. T. Barnum have in common? All are institutions woven into the fabric of American life—and all have had the depth of their cultural significance brought to light by Neil Harris. An expert on visual and material culture, Harris taught for nearly four decades at the University of Chicago, where he was fully established in the departments of both history and art history. He has authored influential works exploring diverse, interdisciplinary areas of American culture and has served on the boards of many leading cultural institutions.
"Neil Harris really was a pioneer of a new kind of cultural history," says Lizabeth Cohen, Howard Mumford Jones Professor of American Studies. "Before Neil's work, cultural history, to the extent it existed as a field, focused on elite culture. Today, cultural history explores much more than the high culture makers, but rather is about broader cultural experience. And Neil Harris is very much the builder of that field."
John Kamm, AM '75, Regional Studies–East Asia 
Image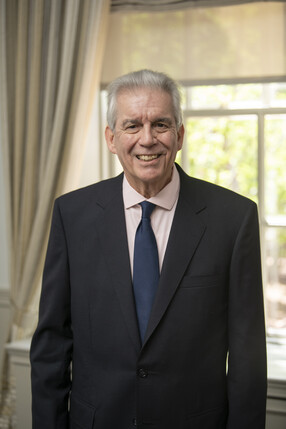 Tiananmen Square was a shocking turning point in the world's understanding of modern China. For John Kamm, it was a call to action. In 1990, as president of Hong Kong's American Chamber of Commerce, Kamm boldly suggested that the Chinese government free a particular political detainee as a show of good faith. A few months later, the prisoner was released. Kamm shifted his focus from business to human rights diplomacy and founded the Dui Hua Foundation, a nonprofit organization working on behalf of detainees in China. He has sought justice for more than a thousand prisoners.
"John Kamm's persistence and high moral code have placed him on the right side of history," says William Kirby, T.M. Chang Professor of China Studies, Spangler Family Professor of Business Administration, and chairman of the Harvard China Fund. "As both a businessman and human rights activist, he understands how to engage, and, where necessary, confront a changing China. There is no doubt that John will continue to make a difference in the most important bilateral relationship of the 21st century."
Vicki Sato, AB '69, AM '72, PhD '72, Cellular and Developmental Biology 
Image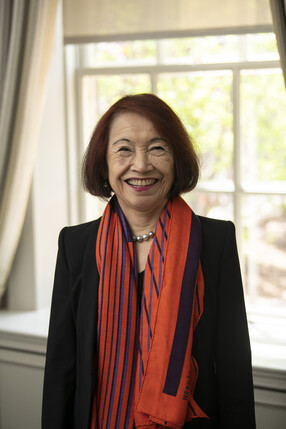 Very few people have had as profound an impact developing life-saving medicines—and developing the ambitions and potential of like-minded students and fellows at Harvard—as Vicki Sato. She led drug discovery efforts at companies including Biogen and Vertex, where she served as president, before returning to Harvard as a professor of the practice in both the Faculty of Arts and Sciences and Harvard Business School. She was founding faculty chair of Harvard's Blavatnik Fellowship in Life Science Entrepreneurship and just last year was appointed to President Biden's Council of Advisors on Science and Technology.
"Vicki is not just a great scientist; she also has the business judgment to know how to prioritize scientific projects," says Nitin Nohria, Harvard University Distinguished Service Professor and former dean of Harvard Business School. "She's a perfect translator between the scientific community, which she was deeply connected to, and the business community: the best bridge between those two worlds. She is a brilliant scientist, an extraordinary teacher, and a rare person."
Robert Zimmer, AM '71, PhD '75, Mathematics 
Image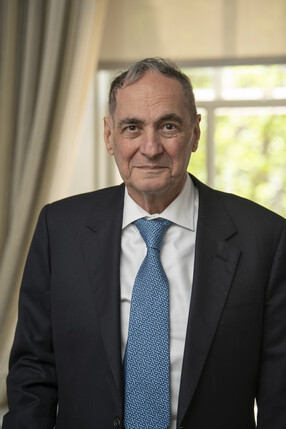 Over decades of leadership at the University of Chicago, including 15 years as president, Robert Zimmer transformed the institution—and inspired widespread recommitment to the mission that drives all universities. Although best known as a national champion for free expression on college campuses, Zimmer's accomplishments at Chicago are extensive. He brought engineering to the university for the first time in its history, expanded global collaborations, and worked to ensure that the university was financially accessible to all admitted students. Zimmer's efforts made the University of Chicago one of the highest-ranked and most sought-after schools in the nation.
"Harvard is enormously proud to claim Bob Zimmer as an alum," says Larry Bacow, JD '76, MPP '76, PhD '78, president of Harvard University. "His scholarship alone would have made him a worthy recipient of the Centennial Medal, but he went above and beyond—as anyone who knows him would expect—to make remarkable contributions as president of the University of Chicago. His leadership has shaped American higher education and changed the futures of countless individuals, an outstanding legacy that will echo through generations."
Harvard Griffin GSAS Newsletter and Podcast
Get the Latest Updates
Join Our Newsletter
A monthly round up of Harvard Griffin GSAS news
Connect with us