Five for a New America
Harvard Griffin GSAS students named recipients of 2023 Soros fellowships
Harvard Griffin GSAS students Tan Dao (physics), Eana Xuyi Meng (history of science), and Kidist Ashami and Silvia Huerta Lopez (both biological and biomedical sciences) are among the recipients of this year's Paul & Daisy Soros Fellowships for New Americans, which also includes incoming student Vaibhav Mohanty, AM '19 (chemistry and chemical biology). The 2023 cohort of the prestigious fellowship, which is awarded annually to outstanding immigrants and children of immigrants pursuing graduate studies in the United States, was announced on April 25 in New York.
Image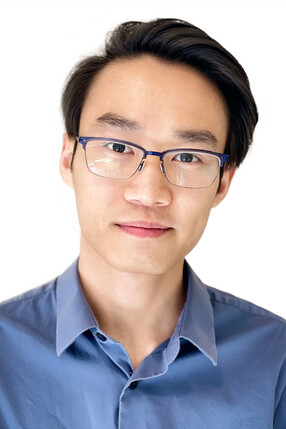 Tan Dao grew up in Tay Ninh, Vietnam, with limited access to technology and education, dreaming of opportunity in America, where his extended family lived. At age 11, his immediate family moved to the United States, sparking his desire to learn and develop better technology. Dao studied physics as an undergraduate at the University of New Hampshire, researching low-dimensional materials and computational condensed matter. Today at Harvard Griffin GSAS, Dao pursues his PhD in physics, synthesizing a new quantum material and studying its electronic properties at the atomic level. He says that he aspires to become a professor and role model for the next generation of young scientists while exploring the world of quantum materials with his students. 
Becoming a professor is a crucial step for me to contribute to the development of new quantum materials that will shape the future of energy efficient technology.
–Tan Dao
"I owe my academic accomplishments to the mentorship that I have received, and I am eager to pay it forward," he says. "Becoming a professor is a crucial step for me to contribute to the development of new quantum materials that will shape the future of energy efficient technology. But it's also an opportunity for me to create an environment where hardworking first-generation college or immigrant students can learn and be inspired by research."
Image
Kidist Ashami's decision to pursue education led her on a journey from Ethiopia to the United States and eventually to the forefront of cutting-edge medical research. With little financial or academic support, she wrote her own case for asylum in the United States—which was granted to her when she was just 18. She went on to receive a full-tuition scholarship to attend Kentucky's Berea College, where she became a campus leader and graduated summa cum laude. Now a PhD student in biological and biomedical sciences at Harvard Griffin GSAS, Ashami searches for effective cancer therapies and uses her experience and success to help pave the way for other underrepresented minorities in STEM fields. 
"Working in research labs for the past few years, I have observed that the number of people in STEM that come from the same background as me—female and African American—is disproportionately low," she says. "This inspired me to create a new program: Habeshas (Ethiopians and Eritreans) in STEM. By connecting graduate and senior college students with high school and junior undergraduate students, this outreach program targets the youth who are interested in pursuing a career in STEM in the Ethiopian community and beyond."
Image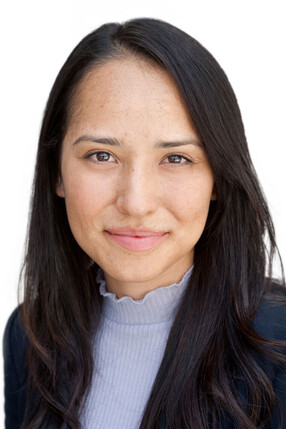 Silvia Huerta Lopez spent her early childhood in El Zapote de Cuendeo in Michoacan, Mexico. Her family immigrated to the US when she was six, settling in New Jersey where they worked low-wage factory jobs and where their access to healthcare and education was limited due to their legal status. Huerta Lopez's love for science led her to earn an associate's degree from Essex County College and a bachelor's degree from the University of Pennsylvania, both in biology. As a student in the MD/PhD program of Harvard Medical School and Harvard Griffin GSAS, Huerta Lopez investigates the neurobiology of sensory perception. She says she is committed to advocating for undocumented immigrants and patients in honor of the sacrifices her parents and millions of others have made for a better life.
"My journey to Harvard Griffin GSAS has been the collective result of my family's courage to immigrate to the United States, the resilience that my immigrant community instilled in me, and the unwavering support of dozens of mentors along the way," Huerta Lopez says. "Growing up in rural Mexico with scarce resources led my family to come to the US when I was six years old. As an undocumented immigrant, I became intimately aware of the challenges that immigrants like myself faced to get healthcare or an education. That's why I'm committed to giving back to my community as a physician and a scientist." 
Image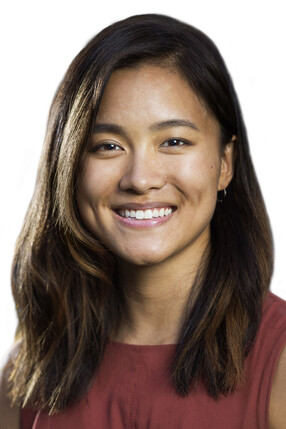 As a student at Harvard College, Eana Xuyi Meng, the child of immigrants from China, studied the use of acupuncture in the 1970s by civil rights activists affiliated with the Black Panther Party. The research became the topic not only of her undergraduate senior thesis but also her first academic paper published in the American Journal of Public Health. Meng's work also traces the global legacy of acupuncture treatment for addiction and explores the use of the practice in the British prison system. Today, in the MD/PhD program of Harvard Medical School and Harvard Griffin GSAS, she combines medicine and history, highlighting the complementary healing traditions of marginalized communities. 
"Across time and space, at the center and especially at the edges, we always tell a deeply human story," Meng says. "In the midst of life's inevitable illnesses, we desire, seek, and often overcome pain to live meaningfully. It is a profound privilege to bear witness to the creative and inspiring ways in which humans have surmounted suffering—and it's a privilege we all share, for evidence of the resiliency of the human spirit is everywhere."
The dream is to use [physics-based descriptions] to figure out where to place 'evolutionary traps' to stop infectious pathogens and cancers in their tracks.
–Vaibhav Mohanty
Image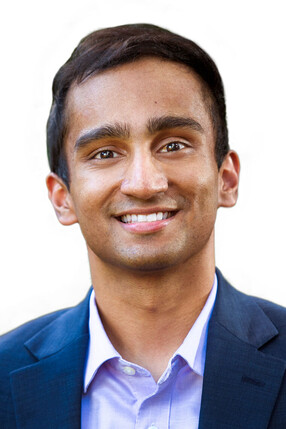 Incoming student Vaibhav Mohanty was born in Durham, North Carolina, to Indian immigrant parents who pursued academic research careers in biology. He grew up in Charleston, South Carolina, where he developed his skills as a composer, pianist, saxophonist, and scientific researcher. Mohanty was accepted into Harvard College at age 15, where he received a bachelor's degree summa cum laude in chemistry and physics, with a minor in music—as well as a master's degree in chemistry (theory) from GSAS. He received his first PhD in 2022 from the University of Oxford in theoretical physics at the age of 23. In 2021, he began studying for his MD at Harvard Medical School and will in the fall begin the PhD program in chemistry and chemical biology at Harvard Griffin GSAS. His goal is to use physics-based theories of evolution to develop novel therapeutic approaches to the treatment of disease.
"Many infectious pathogens and cancers endanger human health partly through their ability to evade immunity by accumulating mutations—it's literally evolution taking place, rapidly," he explains. "Statistical physics is astonishingly useful for describing important features of this molecular evolution. I apply these physics-based descriptions to develop a unified picture of how both molecular structure and sequence information come together to influence evolutionary fitness. The dream is to use this picture to figure out where to place 'evolutionary traps' to stop infectious pathogens and cancers in their tracks."
The Paul & Daisy Soros Fellowships for New Americans were established in 1997 by Paul and Daisy Soros to support the next generation of immigrants and children of immigrants. The fellowship provides each recipient with up to $90,000 in funding over two years, which can be used for tuition, living expenses, and other costs associated with graduate study. In addition to financial support, the fellowship also provides networking opportunities, mentorship, and other resources to help recipients succeed in their academic and professional pursuits.
The fellowship is highly competitive, with thousands of applicants each year. Recipients are chosen based on their demonstrated excellence in academics, creativity, and community involvement, as well as their potential to make significant contributions to their fields and to society at large.
Harvard Griffin GSAS Newsletter and Podcast
Get the Latest Updates
Join Our Newsletter
A monthly round up of Harvard Griffin GSAS news
Connect with us