Racism on Her Mind
Cultural psychologist Qi Wang discusses anti-Asian stereotypes, their impact, and how to address them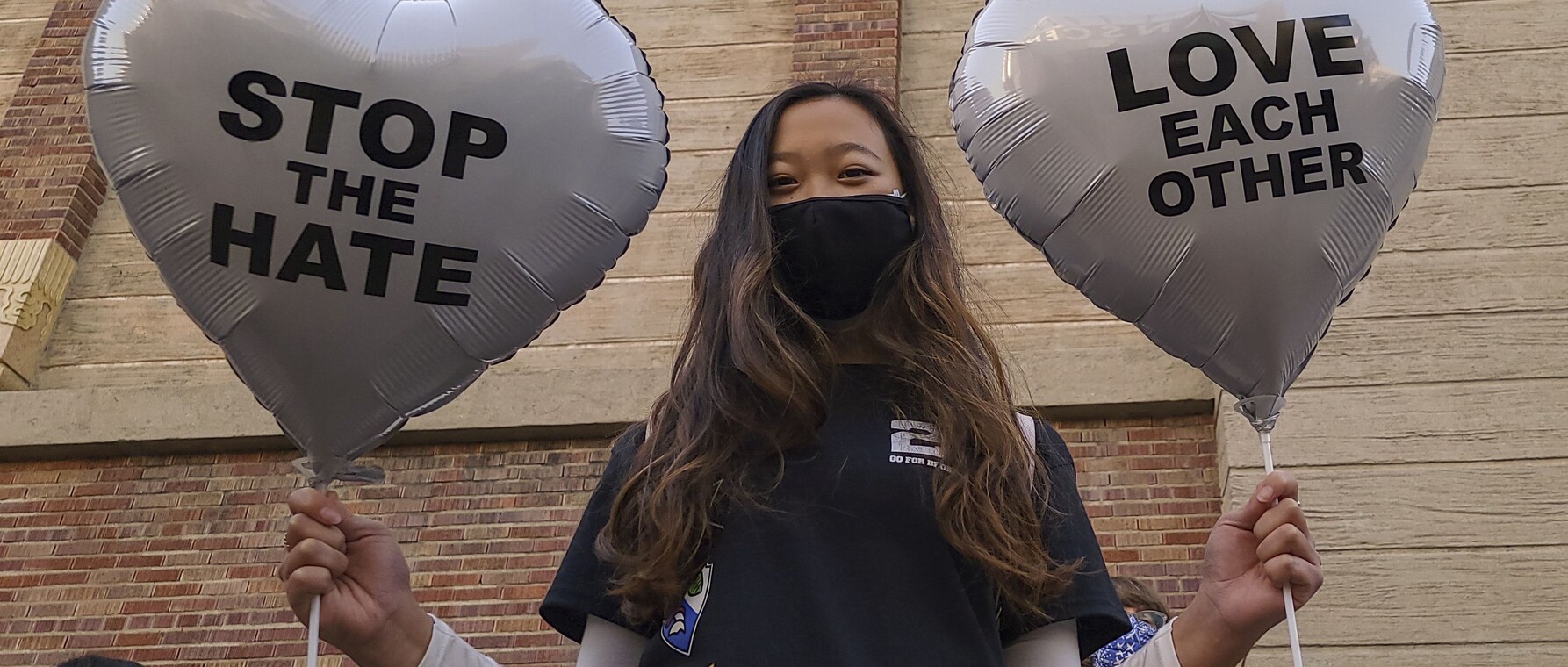 Image
Speaking in Atlanta last April after the shootings there of eight people, six of Asian descent, President Joe Biden acknowledged that there had been a surge in hostility toward Asians in the United States since the start of the COVID-19 pandemic that first flared up in China. Asian-Americans have "been attacked, blamed, scapegoated, and harassed," he said. "They've been verbally assaulted, physically assaulted, killed. It's been a year of living in fear for their lives."
According to psychologist Qi Wang, PhD '00, professor of human development and director of the Culture and Cognition Lab at Cornell University, the harassment of Asian Americans is rooted in racial stereotypes deeply embedded in US culture. Whether the "model minority" or the "perpetual foreigner," these tropes present Asians alternately as exemplary or alien, extraordinary or less than human. Their impact, research shows, goes far beyond overt violence and harassment, affecting mental health, educational outcomes, and equal opportunities in organizations and society at large—observations that apply to other racial and ethnic groups that also experience stereotyping.
Wang spoke recently with GSAS Communications about these anti-Asian stereotypes, their psychological impact on the people who experience them, and how we might begin to counteract them.
Prominent politicians began to refer to the coronavirus as the "Chinese virus" or the "Kung flu" early on in the pandemic, despite the outcry from Asian Americans who said that such terms were racist. Since then, there's been a dramatic uptick in anti-Asian harassment and violence. Can you connect the dots here?
When Asians are associated with a disease that has such a pervasive, invasive impact on the day-to-day life of people in the country, it can directly agitate stereotypes against Asians as a group—especially among those who already hold negative views of Asians to begin with. And many people don't distinguish between Koreans, Japanese, Chinese, Vietnamese, or Indians. They think, "[Asians] bring this sickness to our country." That's a dangerous belief. And many incidents of violence and harassment escalate from there. But blaming wherever the virus came from is not going to help us cure the pandemic. We need to focus on how to improve the situation and protect people.
When Asians are associated with a disease that has such a pervasive, invasive impact on the day-to-day life of people in the country, it can directly agitate stereotypes against Asians as a group…
Asians have been subject to many negative stereotypes throughout US history. Today, they're often thought of as the model minority—traditional family structure, hard-working, successful, well-behaved—but also the perpetual foreigner who is never quite accepted as an authentic member of our society. What kind of impact do these stereotypes, whether ostensibly positive or negative, have on Asians in the US today?
Stereotypes of Asian Americans—even seemingly positive ones like the model minority—have a negative impact by creating a set of expectations into which individuals are pressured to fit. Even the relatively enlightened and educated members of my academic community are not immune. I've heard from friends and colleagues who adopted children from Asian countries such as Korea or China into a white family. The kids are under constant pressure by teachers and peers to excel, particularly in math, simply because they "look" Asian. That's the burden created by the model minority stereotype. Individuals who do not conform tend to be penalized and unintended negative consequences arise when a person is judged by a stereotype, rather than their individual characteristics.
Asians are also often perceived as insular, uninterested, and uninvolved in social or civic life in line with the stereotype of the perpetual foreigner. There is also the belief that Asians lack the self-assertiveness to be great leaders, and that belief contributes to a double glass ceiling hindering Asian individuals from getting leadership positions. These stereotypes fail to account for the values that underlie non-confrontational behavior. Many Asian cultures place great emphasis on modesty, social conscientiousness, and not drawing attention to oneself. So, Asian individuals may not be as outspoken as others in a group setting, and that is often interpreted as a lack of knowledge, a lack of interest, or a lack of participation. They don't advocate for themselves for promotions or awards, and that is often viewed as a lack of confidence or competence.
Those kinds of stereotypes significantly impact Asian individuals' day-to-day life and limit their growth in American society. Often, those most affected are children. Young people—particularly those from immigrant communities—need to experience pride in who they are and where their families came from to develop a healthy self-identity. Having ethnic pride is not just about being smart or being brave; it's about being proud of the ethnic group one belongs to, identifying with the cultural heritage of one's parents and grandparents. That's critical for psychological wellbeing, and the research shows that ethnic pride is also associated with many positive outcomes, including performance in school. I do worry about how young people's development of ethnic pride and self-identity will be affected when they witness the kind of violence and discrimination that's going on against their group members right now.
You've written about emotional development and the "bicultural self." What is the psycho-cultural landscape that Asians in the US have to navigate? And what's the impact of stereotypes on cognition?
Asian Americans, like other ethnic groups, grow up with different cultural values in their daily lives. One is the mainstream American culture that children often encounter in school, interacting with teachers and peers, and through popular media. The other is the home culture that children learn from their parents and other community members.
Oftentimes, individuals come to develop a double identity. On the one hand, they embrace mainstream cultural values—being independent, emphasizing individuality, personal achievement, and so forth. On the other hand, they also embrace the home culture which, for Asian Americans, has a different emphasis: family values, modesty, the need to put others' interest above one's own.
There's research to show that, depending on what language they're speaking or depending on who they're talking to, the behavior and thinking of Asian Americans—and other ethnic groups—tend to be different to facilitate effective interaction. That's adaptive, allowing individuals to effectively navigate everyday settings. It's the cognitive flexibility that human thinking affords us.
Problems arise, though, when people do not understand Asian cultures but instead hold stereotypes about Asians as a group. These can be reflected in their verbal or non-verbal behaviors towards Asian individuals, resulting in microaggressions. Whether intentional or subconscious, microaggressions often convey derogatory attitudes and even hostility toward ethnic minority individuals and negatively impact their cognitive performance and well-being. That is not a problem that cognitive flexibility or double identity can solve.
Most people understand that stereotypes are pernicious. No one wants to think of themselves as bigoted. So why are these tropes so pervasive?
Image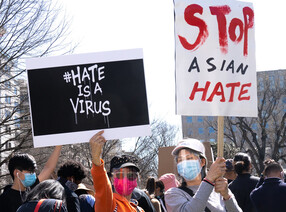 Cultural stereotypes are like other cognitive schemas: They provide mental shortcuts that enable people to quickly interpret the information they encounter and take action. What's damaging is that stereotypes are often erroneous beliefs that stigmatize a particular group. Once they are formed, they are resistant to contradictory information and, as a result, they are persistent. Also, people may be consciously aware of some stereotypes they hold, but be unaware of the existence of other implicit stereotypes. This makes it difficult for people to intentionally correct their beliefs, attitudes, or behaviors when interacting with individuals from the stigmatized group.
Stereotypes are also pervasive because they are systemic and embedded in everyday settings and pop culture. For example, in movies and TV shows, Asian characters are underrepresented on the one hand and often portrayed negatively on the other—sly, secretive, sabotaging, nerdy, and so forth. These cultural elements perpetuate negative stereotypes against Asians. 
…people may be consciously aware of some stereotypes they hold, but be unaware of the existence of other implicit stereotypes. This makes it difficult for people to intentionally correct their beliefs, attitudes, or behaviors when interacting with individuals from the stigmatized group.
That sounds like a kind of cognitive "perfect storm": easy, unconscious, and toxic. How do we counteract it?
That's the "million-dollar question" for researchers—how to successfully counter stereotypes. It's particularly difficult since we tend to attribute bias to others but not to ourselves and we may become more entrenched in our views when bias is pointed out.
The good news is that when children do feel identified with their ethnic/racial group and have a sense of pride—when they develop what's called an integrated ethnic identity—they do better at school and all around. Their performance is better. They feel more motivated to achieve. They are happier. There's also research to show that an understanding of discrimination, racism, and stereotypes encourages young people to be more civically engaged and to contribute to positive change. We need to do more research, but that's positive news.
Ultimately, unwinding racism is a long-term, collaborative effort that must take place at the societal and cultural level and begin with children before they have formed negative stereotypes of Asians and other groups. Given the influence of the popular media on children and young people, it would be the first place to examine systemic biases and eliminate stereotyping ethnic/racial groups. Academic institutions and corporate organizations need to reflect on their practices, recognize and celebrate different cultural values and ways of thinking, and create equal opportunities for all.
Asian individuals and communities also need to more actively promote our cultures and facilitate intergroup understanding. Of course, that applies to all groups in a diverse and multicultural society like the US. Intergroup understanding and acceptance are critical for building a harmonious society.
Photos courtesy of Qi Wang and Creative Commons
Harvard Griffin GSAS Newsletter and Podcast
Get the Latest Updates
Join Our Newsletter
A monthly round up of Harvard Griffin GSAS news
Connect with us